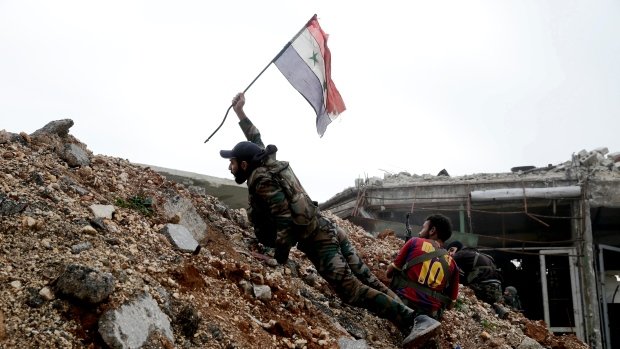 Syrian Army attacks southern Aleppo in new attempt to reach east Idlib
YemenExtra
M.A.
The Syrian Arab Army (SAA) waged a new assault inside the southern countryside of the Aleppo Governorate, today, targeting the Al-Qaeda linked Hay'at Tahrir Al-Sham's defenses southwest of Al-Rashidiyah.
Led by their Republican Guard, the Syrian Arab Army attacked the large pocket controlled by HTS southwest of the Khanasser Highway in a new attempt to reach the eastern countryside of the Idlib Governorate.
While no gains have been reported by thus far, the Syrian Arab Army seems to be placing itself for a much bigger push in the coming days.
The major objective of this offensive is to retake the strategic Abu Dhuhour Military Airport, which is based just south of the Aleppo Governorate and near several vital sites in the Idlib Governorate.