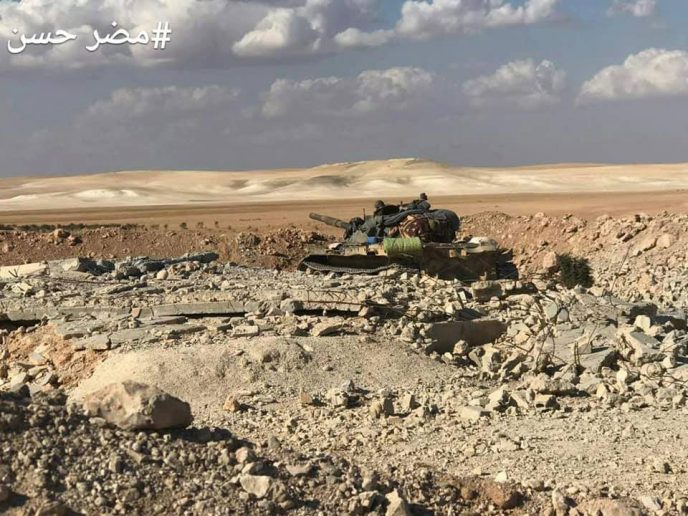 Syrian Army reaches another major town in northeast Hama
YemenExtra
M.A.
The Syrian Arab Army (SAA) continued their offensive in the northeastern countryside of Hama, Monday, aiming at Hay'at Tahrir Al-Sham's last positions south of the Idlib Governorate axis.
Led by the 39th and 40th brigades of the 4th Mechanized Division, the Syrian Arab Army stormed the HTS-controlled town of Mustarihah close to the latter's stronghold of Umm Miyal.
 Not long after waging this attack, the Syrian Arab Army's 4th Mechanized Division was able to completely secure Mustarihah, forcing the HTS terrorists to retreat north towards Umm Miyal.
As a today's result of this advance, the Syrian Arab Army is currently at the southern outskirts of Umm Miyal, marking their closest approach to this vital town since losing it to the terrorist rebels in 2013.