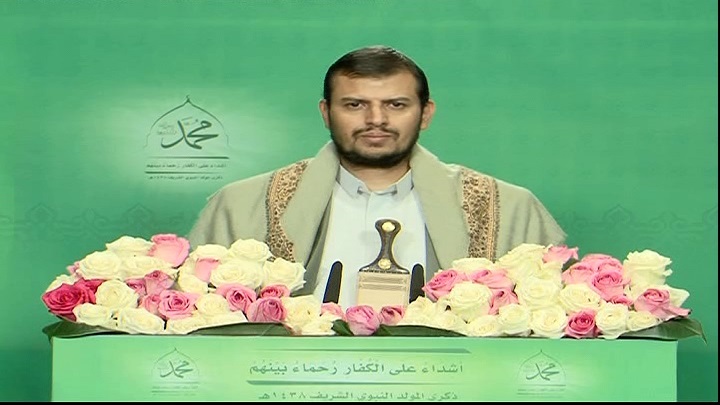 Sayyed Houthi: Saudi Escalates Against Yemen to Revenge for Defeat in Syria, Iraq
YemenExtra
M.A.
The leader of the Ansarullah revolution in Yemen, Sayyed Abdul Malik Al-Houthi, called on Saturday on the Yemeni people to prepare themselves for the imminent Saudi escalation, stating that Saudi Arabia aims to take avenge after it faced defeat in Syria and Iraq.
On the anniversary of Prophet Muhammad (PBUH) Birthday, Sayyed Houthi noted the importance of retaining the Prophet's values and teachings for the Umma to acquire salvation.
Sayyed Houthi also condemned the Saudi steps to normalize ties with the Zionist entity, considering that tolerating a Zionist to enter the Prophet's Mosque is a Saudi crime against Prophet Muhammad (PBUH).