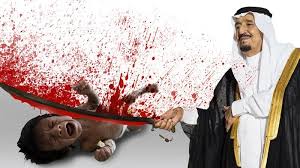 UN calls on Saudi-led coalition to fully open Yemen ports
YemenExtra
A senior UN official says Saudi Arabia's slight easing of its blockade on Yemen is not enough to stop the impoverished country from plunging into famine, urging further measures to alleviate the humanitarian crisis.
"We welcome the easing of the blockade, the partial lifting of it … but much more needs to be done," Jamie McGoldrick, the UN's humanitarian coordinator in Yemen, said on Monday, adding, "Ports must be fully open, especially Hudaydah, for commercial and humanitarian goods so that people can buy cheaper goods."
"We must (…) increase the number of boats arriving at the port of Hudaydah," otherwise prices will increase and "more and more people will suffer," noted the UN official.
McGoldrick went on to say that the UN was ready to participate in strengthening the cargo verification mechanism transiting through Hudaydah, a requirement of Riyadh.
"We have two teams ready," but we "have not had an answer yet" from the Saudis for their visas, he said.
The senior UN official once again raised the risk of famine, saying 95 out of 320 districts in Yemen were in a very difficult food situation.