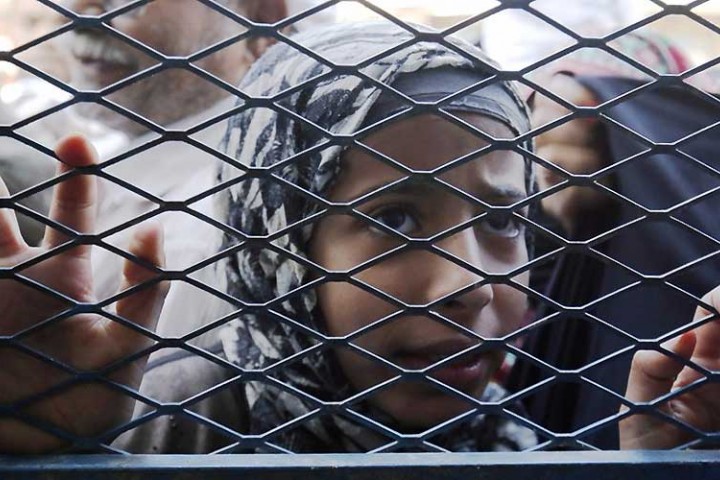 Will the Coalition Fully Open Yemen's Ports
YemenExtra
A senior UN official says Saudi Arabia's slight easing of its blockade on Yemen is not enough to stop the impoverished country from plunging into famine, urging further measures to alleviate the humanitarian crisis.
"We welcome the easing of the blockade, the partial lifting of it … but much more needs to be done," Jamie McGoldrick, the UN's humanitarian coordinator in Yemen, said on Monday, adding, "Ports must be fully open, especially Hudaydah, for commercial and humanitarian goods so that people can buy cheaper goods."
The senior UN official once again raised the risk of famine, saying 95 out of 320 districts in Yemen were in a very difficult food situation.
Elsewhere in his remarks, McGoldrick recalled that the world body was trying to meet the needs of seven million Yemenis, who are facing an emergency humanitarian situation, but that the rest of the population depended "entirely on the commercial sector," particularly for foodstuffs and the fuel.
Following urgent calls for lifting the blockade, the Saudi-led coalition announced on Wednesday the reopening of the Hudaydah port and the Sana'a airport for humanitarian aid. But only a few ships have docked at Hudaydah and the nearby port of Salif since the blockade was eased.
Separately on Monday, a group of Nobel Peace Laureates urged the Saudi-led coalition to end their blockade of the Arab world's poorest country that has deprived it of much-needed aid and squeezed it to the brink of famine.
The Nobel Women's Initiative in a statement said that the blockade "rendered access to humanitarian assistance impossible for the people of Yemen," and "denies millions of vulnerable and innocent civilians' access to food, fuel and medical supplies."
They wrote that it "further aggravates what the United Nations has called the world's 'worst humanitarian crisis' to date," denying over 20 million people of needed life-saving humanitarian assistance in what amounts to "collective punishment."
Riyadh imposed a tight blockade on nearly all Yemeni air, land and sea ports on November 6, prompting human rights and charity groups to raise the alarm over the deteriorating situation in the country as people, particularly children, are increasingly suffering from lack of food and medical supplies.
More than 12,000 people have been killed since the onset of Saudi Arabia's deadly campaign against Yemen in March 2015. Much of the Arabian Peninsula country's infrastructure, including hospitals, schools and factories, has been reduced to rubble due to the war.
Another 2,100 people have died of cholera since April as hospitals struggle to secure basic supplies across the country.
According to the UN, the country is experiencing "the worst humanitarian crisis on the planet."