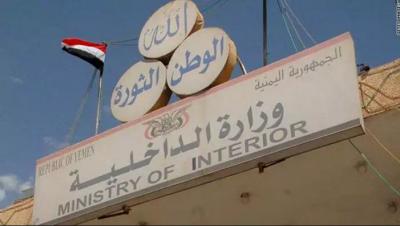 Ali Saleh and his relatives are completely besieged and negotiations are under way
YemenExtra
SH.A.
Yemeni informed sources in the Ministry of the Interior confirmed that, the rapid intervention forces and the Central Security with popular committees impose a complete siege on all the remaining buildings, of the armed elements loyal to the son of the brother of former President ,Tariq Mohammed Abdullah Saleh, in the capital of Yemen Sana'a.
The sources revealed in a statement that negotiations are currently under way for extradition.
The sources did not find any other information, pointing to what was reported by the media, about the statements on behalf of the Ministry of the Interior, confirmed about it is unfounded.
While a Ministry of Interior statement issued on the official website of the ministry said: "A source in the Ministry of the Interior condemned today the attacks on citizens carried out by the militias of Tariq Saleh in some neighborhoods of the capital.