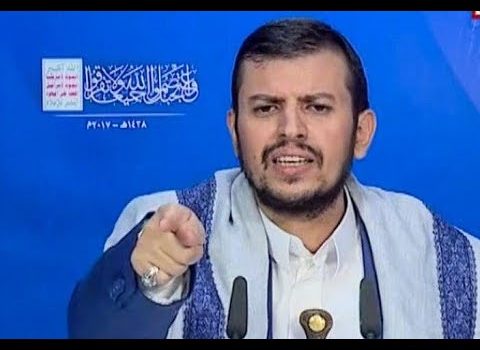 The leader of the Yemeni revolution declares the first and last warning
YemenExtra
SH.A.
Sayyed Abdulmalek Al-Houthi ,the leader of the Yemeni revolution, warned in a televised speach on Saturday morning,all the continuation of the seditious trend, which does not take into account the country's supreme interest .
Sayyed Al-Houthi stressing that, if these militias did not stop reckless, everyone should cooperate to control security and the state to carry out its responsibility to maintain security in the capital of Yemen.
"Where is your concern for the homeland and security and stability when you provoke chaos and the enemy is targeting the country" Sayyed Al-Houthi talked about the miltias of Tareq Saleh.
Sayyed al-Houthi has calling on the wise people and citizens to show the highest levels of restraint and cooperate with the security services to control security.
Observers considered that the warning of Sayyed Abdul-Malik al-Houthi today may be considered the first and last if the militia did not stop the practice of providing coalition against citizens.
Read more:
Ali Saleh and his relatives are completely besieged and negotiations are under way