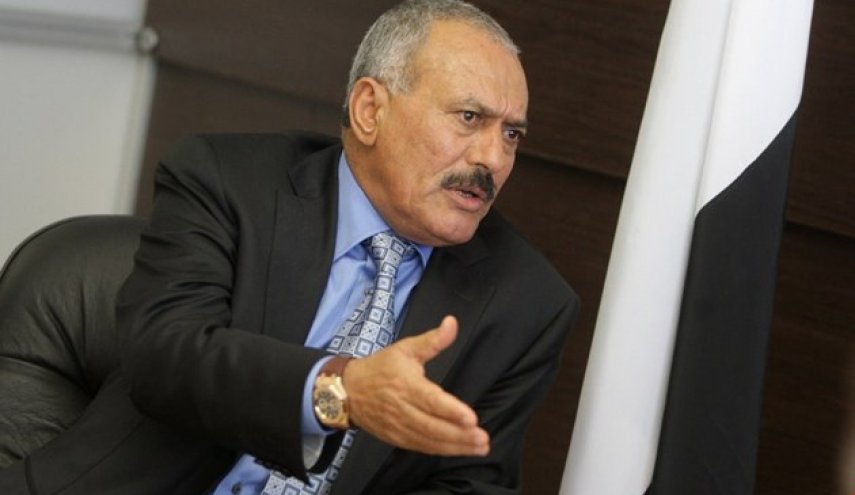 Saudi-led coalition provides air coverage for Yemen's Saleh
YemenExtra
M.A.
Aircraft from the Saudi-led coalition bombed Ansarullah positions in Sanaa overnight on Sunday, residents and local media said, aiming to shore up supporters of former Yemeni president Ali Abdullah Saleh as they battle Ansarullah.
REUTERS–  Saleh announced on Saturday he was prepared to turn a "new page" in ties with the Saudi-led coalition fighting in Yemen if it stopped attacks on his country, in a move that could pave the way to end nearly three years of war.
The apparent shift in position came as Saleh's supporters battled Ansarullah fighters in Hadda, a district in southern Sanaa where members of Saleh's family, including his nephew Tareq, live.
The fighting has claimed the lives of dozens of people and wounded hundreds, according to the International Committee of the Red Cross, and raised concern of further casualties among civilians.
The clashes had added a new layer to an already complex situation in Yemen, one of the poorest countries in the Middle East, where a proxy war between the popular Ansarullah forces and the Saudi-backed Hadi has caused one of the worst humanitarian crises in recent times.
Saleh's announcement was welcomed by the Saudi-led coalition, which has struggled to achieve any progress against Ansarullah that had controlled most of northern Yemen since 2015 and forced Abd-Rabbu Mansour Hadi to flee into exile.
The Saudi-owned al-Arabiya television said coalition aircraft pounded Houthi outposts in southern Sanaa, but gave no details on casualties. Residents reported at least five air strikes rocked the highlands of the area.
Yemen's war has killed more than 10,000 civilians since 2015, displaced more than two million people, led to a cholera outbreak infecting nearly one million people and drove the country to the brink of famine.