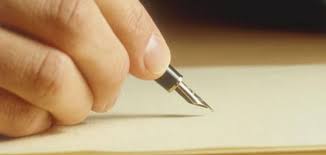 What will happen if Saudi Arabia does not lift its siege on Yemen?
YemenExtra
By:Zain Al-Abidin Othman
Saudi Arabia seeks to adhere to the embargo imposed by its recent level by closing the crossings, the land and sea ports and the remaining airspace to become a comprehensive blockade of Yemen.
This comes as a strategic option, especially after it failed completely in its military battles against the Yemeni army and its popular committees. The only way to force what I call the Houthi coup to comply with its obligations, which is the development of field concessions as the file of the port of Hodeidah.
The arbitrary measures taken recently by Saudi Arabia to tighten the siege on the Yemeni people have had devastating and catastrophic effects on the humanitarian and economic level, where large segments of the Yemeni communities have begun to descend in millions, especially in low income, to the square of the famine and the complete economic collapse.
Especially after the outbreak of diseases and infectious diseases such as cholera, which hit a million Yemenis and is still in a big rise. This is what led the international community today from silence that the situation has become very critical and may lead to all the unpleasant consequences.
Therefore, we see that national and international movements are gaining momentum as part of the pressure on Saudi Arabia, especially from its international friends such as Britain, America and France to ease the siege, which is the biggest humanitarian crisis the world has ever witnessed.
Is there a strategy that the Yemenis might take to break the siege? This is the question that everyone is waiting for?
The leader of the revolution, Abdulmalik al-Houthi, said in his speech on the occasion of the birth of the Prophet, warned that in the event of lifting the siege, "we will hit the sore points of the countries of aggression," referring to the most vital industrial and sensitive areas. This warning was followed by a qualitative operation of the Yemeni missile force to conduct a successful operational test of a new ballistic missile deep into Saudi territory.
Finally, when we try to study the expected reactions, we will see that the Yemeni people are moving towards a humanitarian disaster if the Saudi refused to lift the siege. Therefore, this will force the Yemeni army to take destructive measures, especially after the Yemeni missile program has reached its peak. Ballistic arrays with a range of more than 1000 kilometers and the recent Riyadh process as a living model for this context so there is no room here to compare the situation between today and the situation tomorrow because the latter inevitably carries transformations will make the shoulders of Saudi touch the dirt and forced to lift the siege under the sound of strikes Rojieh Yemen on its oil and industrial areas that avoid the Kingdom not hit.
Translated by Yemen press