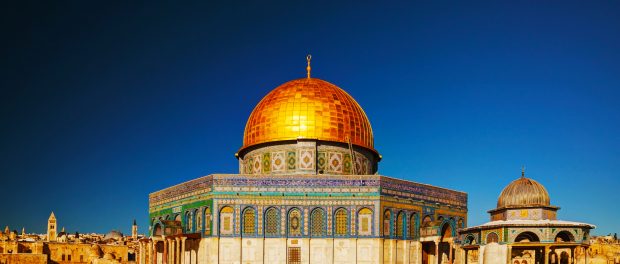 Al-Quds will turn into Zionist regime's graveyard: IRGC cmdr.
YemenExtra
M.A.
The chief commander of Iran's Islamic Revolution Guards Corps (IRGC) says Jerusalem al-Quds will turn into the graveyard for the Israeli regime.
Speaking at a meeting with a number of IRGC personnel in Tehran on Saturday, Major General Mohammad Ali Jafari said a recent decision by US President Donald Trump to recognize Jerusalem al-Quds as Israel's "capital" was aimed at destroying al-Aqsa Mosque.
"The US and the Zionist regime [of Israel] have committed their most historic stupidity against al-Quds, and with the grace of God al-Quds will become the graveyard for the fabricated regime of Israel," he added.
He urged Muslims to immediately stand up against the "vicious plot" or it would be too late.
"We are informed that this decision was the outcome of [the US] behind-the-scenes consultations, agreements and coordination with some Arab countries, particularly Saudi Arabia, and that they had been aware of the issue since a few months ago," the senior IRGC commander said.
Jafari added that the Saudi regime is making efforts to limit the Muslim nations' stance against the new US crime to just words and statements and said Riyadh had agreed with Israel and the US to prevent any "practical move" aimed at safeguarding al-Quds.
However, Muslims would once again thwart the enemies' plots, he emphasized.
The US president on Wednesday defied global warnings and said Washington formally recognized Jerusalem al-Quds as the "capital" of Israel and would begin the process of moving its embassy to the occupied city, breaking with decades of American policy.
Trump's declaration has sent shock waves throughout the Muslim world, and even prompted warnings from Washington's allies in the West that it would bring more chaos to the region.
The Iranian Army on Friday denounced the recent "foolish" US move and said the United States and Israel were responsible for escalating tensions in the Middle East.
PressTV