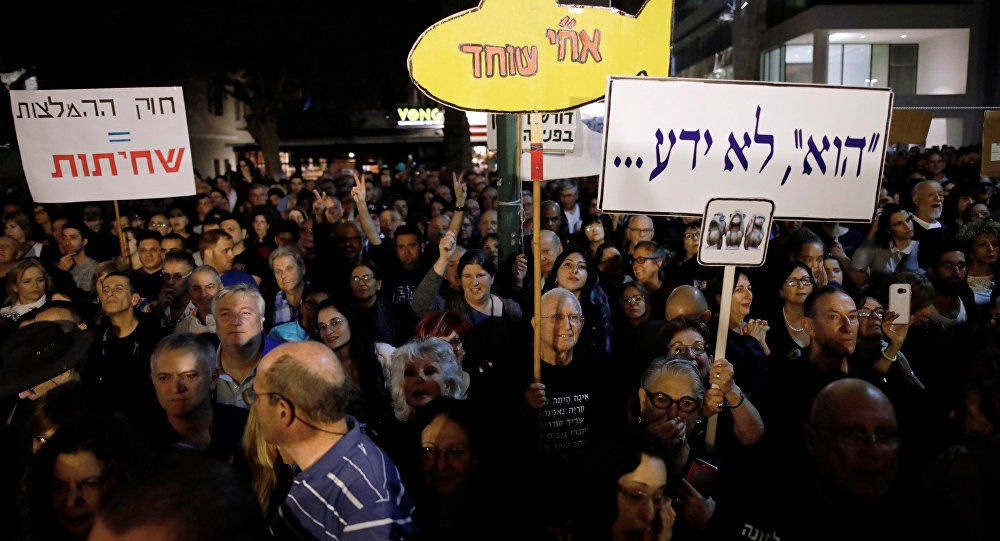 Thousands of Israelis protest against Netanyahu's corruption
YemenExtra
SH.A.
Thousands of protesters joined demonstrations in the Israeli city of Tel Aviv in protest against the corruption of the Netanyahu government.
The demonstrators demanded the resignation of Prime Minister Benjamin Netanyahu and raised banners reading "No Left or Right We Demand Integrity" and "We are fed up with the corruption of politicians," as quoted by the BBC.
Israeli police estimated the demonstrators at about 10,000, the second demonstration after those organized on Saturday (December 9th)
Netanyahu's Likud party accused the protesters of dividing the country and called on the Israelis to stand behind the prime minister following President Trump's decision to recognize Jerusalem as the capital of Israel.
The Israeli prime minister has been investigated by the police and has completely denied any wrongdoing, but is suspected of involvement in corruption cases during his four-term tenure, including receiving gifts from senior businessmen and negotiating with a well-known newspaper publisher to influence a rival newspaper.