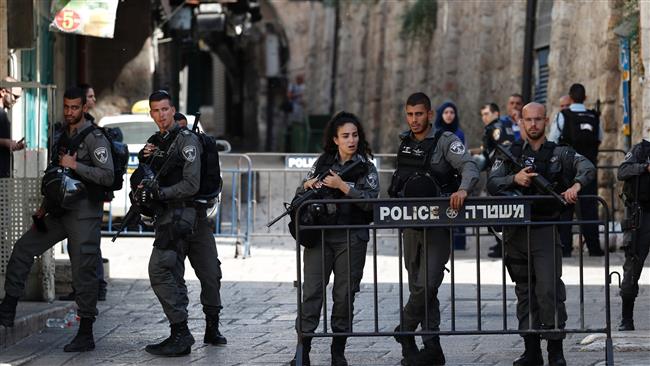 At least 29 Palestinians injured as clashes continue over Trump decision
YemenExtra
Y.A
As Palestinians continue to protest against US President Donald Trump's announcement last week recognizing Jerusalem — the Eastern part of which is illegally occupied by Israeli in violation of international law — the number of injuries continue to rise across the occupied West Bank.
The Palestinian Red Crescent reported that on Monday, 29 Palestinians had been injured during clashes with Israeli forces in the Gaza Strip, and Ramallah, Hebron, and Tulkarem districts of the West Bank.
In Gaza, where
four people have been killed
by Israeli forces since last week, at least four people were injured clashes on Monday; at least two were injured with live fire.
At least
four university students
in the northern West Bank district of Tulkarm sustained injuries from rubber-coated steel bullets and other causes near the Khadouri University in the western part of the city.
In the central West Bank town of al-Bireh, adjacent to the city of Ramallah, four rubber bullet injuries were reported.
In the city of Hebron in the southern West Bank, one Palestinian was injured with live ammunition.
Meanwhile, on Sunday night two Palestinians in the city of Bethlehem in the southern West Bank were shot with live ammunition by Israeli forces One Palestinian sustained one shot to the legs, while the other sustained four shots to his legs.
Clashes are expected to continue in the coming days as Palestinians continue to demonstrate against Trump's decision, which they see as an illegitimate declaration given that Jerusalem is a final status issue for Palestinians, who say East Jerusalem must be the capital of a future Palestinian state.
Source : Website