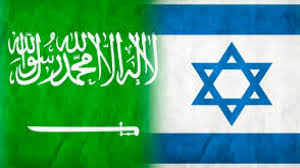 Rouhani urges Saudi to stop bowing to Israel
YemenExtra
SH.A.
President Hassan Rouhani of Iran said on Sunday that Saudi Arabia should stop bombarding Yemen and begging to have ties with the Zionist regime of Israel.
"Saudi Arabia, as our neighbor, should stop bombarding Yemen. It [Saudi Arabia] should stop bowing to Israel and stand firm and rely on its nation and the regional nations," Rouhani said in a speech to the parliament.
Rouhani added Iran wants Saudi Arabia to "cut misguided friendship with Zionism" and "stop inhuman bombardment of Yemen".
The president said Iran is ready to have "good ties" with Saudi Arabia if it stops bombing Yemen and cuts ties with Israel.
Yemen has been grappling with a humanitarian disaster since Saudi Arabia led a military aggression against the country in March 2015.
Saudi Arabia launched intensive military campaign against Yemen with the aim of eliminating the Houthi Ansarullah movement and reinstalling former President Abdrabbuh Mansour Hadi, who has close ties with the Saudis.
Failing to achieve either of its goals, Riyadh has not stopped bombing Yemeni targets, creating a protracted conflict which led to the killings of over 12,000 Yemenis and the destruction of the poor country's infrastructure.
Iranian Foreign Minister Mohammad Javad Zarif wrote a letter to Antonio Guterres, the UN secretary general, in November suggesting that it is essential that the international community get more engaged in ending the "senseless war" on Yemen.
NA/PA