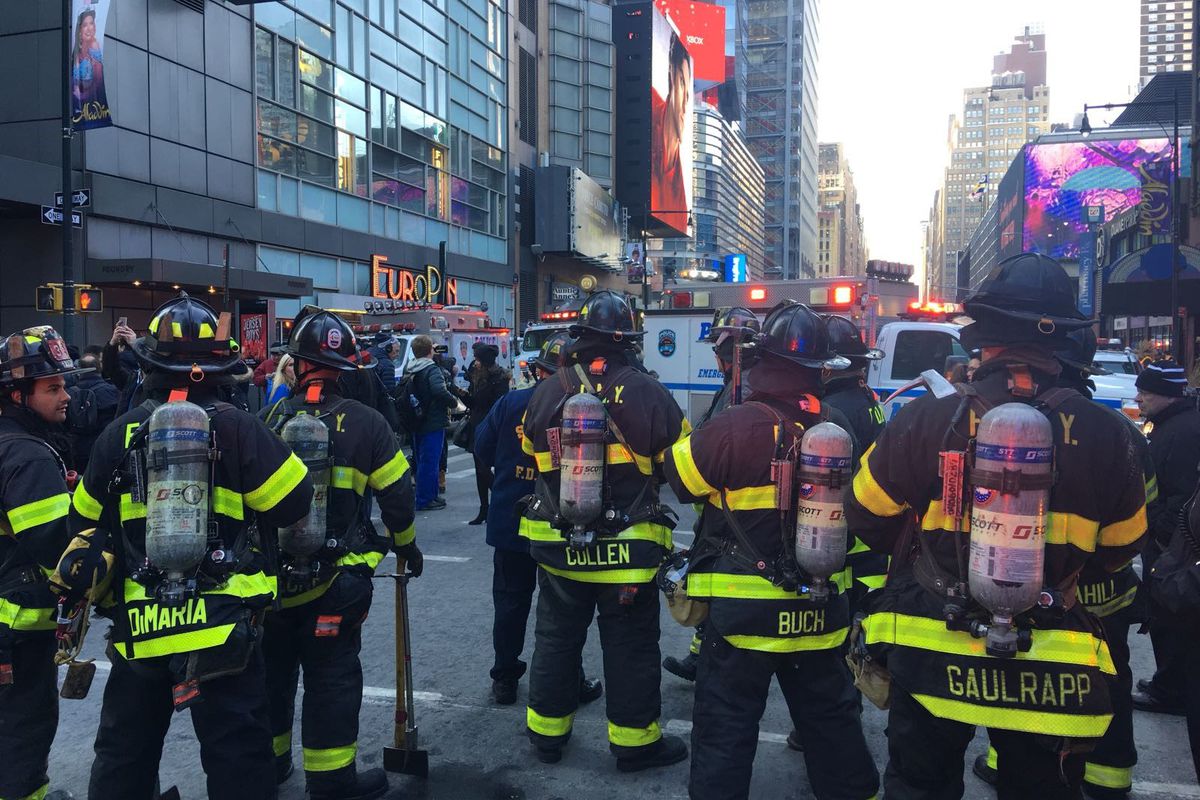 old 27 years, suspect arrested over Manhattan subway explosion
YemenExtra
A 27-year-old man, Akayed Ullah, has been arrested for allegedly detonating a pipe bomb in a New York City subway station.
It was gathered that the suspect had "an improvised low-tech explosive device attached to his body" with Velcro and zip ties made of Christmas lights, sugar and match heads in NYC subway tunnel.
The attack said to be a failed terrorist attack left four injured in the explosion, New York City police said.
CNN reported that the bomb detonated prematurely and that if it had gone off as intended, the damage could have been catastrophic.
The suspect was one of four people injured in the explosion, which occurred at about 7.20am in a passageway near 42nd Street and 8th Avenue, in midtown Manhattan near Times Square,
However Daniel Nigro, the fire department commissioner said none of the injuries were life-threatening.
 "Ullah sustained burns to his hands and torso while the three other people suffered ringing ears and headaches", he said.
Andrew Cuomo, the governor of New York, in a press conference said the attack on the subway was "very frightening and disturbing" and "in many ways, one of our worst nightmares".
Cuomo said "This is New York, the reality is that we are a target by many who would like to make a statement against democracy, against freedom.
"We have the Statue of Liberty in our harbor. Anyone can go on the internet and download garbage and vileness, how to put together an amateur level explosive device, and that is the reality we live with.
 "The attack on subway is very frightening and disturbing and in many ways, one of our worst nightmares."