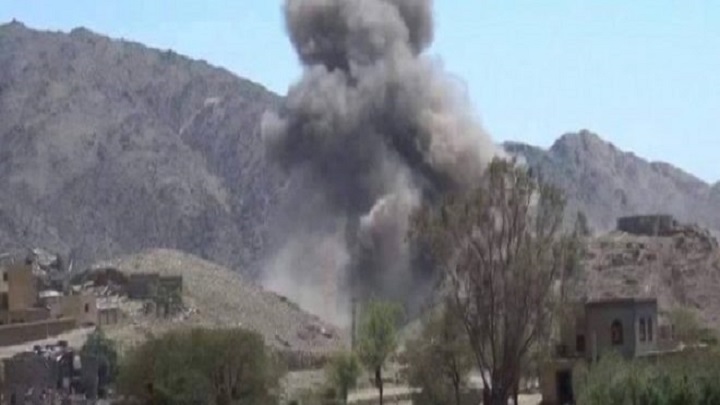 Saudi War Crimes Escalate, Another Citizen's House Targeted
YemenExtra
M.A.
The Saudi-led coalition destroyed on Wednesday a house in the district of Saqin based in the bordering governorate of Saada.
The US-backed coalition launched an air raid on the home of a citizen in Bani Bahr region based in Sakin district, which led to its destruction and the death of a number of livestock and sheep, local source told YemenExtra.
The coalition warplanes also targeted using a raid Swar Al-Asfal district in the bordering district of Razih.
On Tuesday evening, the Saudi-led coalition conducted a crime by targeting Farwa area of Suhar district, leaving one citizen killed and three others wounded.