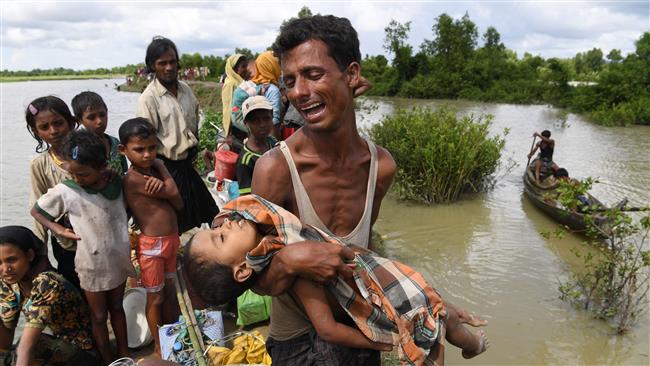 6,700 Rohingya killed in Myanmar only in one month: MSF
YemenExtra
The international medical charity Doctors Without Borders says at least 6,700 members of the persecuted Rohingya Muslim minority group were killed in state-sponsored violence in Myanmar only in a period of one month beginning on August 25.
The announcement was made by Doctors Without Borders, also known by its French acronym MSF, on Thursday.
"At least 6,700 Rohingya, in the most conservative estimations, are estimated to have been killed, including at least 730 children below the age of five years," the aid group said.