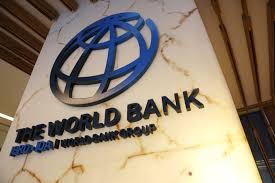 World Bank no longer funding fossil fuel projects
YemenExtra
The World Bank has announced that it will stop the financing of oil and gas exploration and production projects starting from 2019 in what could be a dramatic policy shift meant to boost the global economy's shift to cleaner energy.
"As a global multilateral development institution, the World Bank Group is continuing to transform its own operations in recognition of a rapidly changing world. The World Bank Group will no longer finance upstream oil and gas, after 2019," the international financial institution said in a statement at a climate summit in Paris on Tuesday.
The step is reportedly aimed at helping countries meet greenhouse gas-curbing commitments, made to back the Paris Agreement, adopted at the end of 2015. The pact is set to limit global warming.
"In exceptional circumstances, consideration will be given to financing upstream gas in the poorest countries where there is a clear benefit in terms of energy access for the poor, and the project fits within the countries," the World Bank was quoted as announcing in its statement according to a report by the website of the Russian news television channel Russia Today.
The institution co-sponsored the one-day event organized by the French government. The summit was held to unlock the necessary funds to finance a shift from fossil fuels to less-polluting energy sources, as well as to buoy national efforts against climate change-induced weather disasters.
The Paris Agreement aims to slow down global warming by keeping temperatures from rising more than 2°C (3.6°F) by 2100, the level that will reportedly help to prevent some of the worst effects of climate change. The agreement is currently backed by 195 countries.
In June, US President Donald Trump announced he intended to quit the pact, slashing funding for global climate projects. Trump's announcement accordingly provoked strong international criticisms.
According to websites.