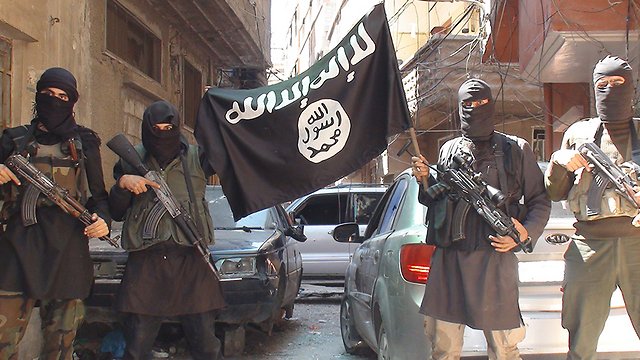 ISIS Advances in Yarmouk Camp After Massive Attack
YemenExtra
M.A.
ISIS militias launched an assault inside the Yarmouk Camp District, today, targeting several areas that are under control by both the Syrian government and rebel forces.
ISIS began today's attack by storming the Syrian Army's locations along the 30th Street axis; this would result in a heated exchange that would last for several hours.
After its aforementioned attack, Daesh began storming various areas in southern Yarmouk that were
in control of the rebel forces.
According to a Syrian military source, ISIS was able to gain ground in the Yarmouk Camp after overwhelming both the government and rebel forces inside the district.
Daesh has been wrecking havoc in southern Damascus lately, hitting the once densely populated Tadamon and Yarmouk districts with a series of powerful attacks.