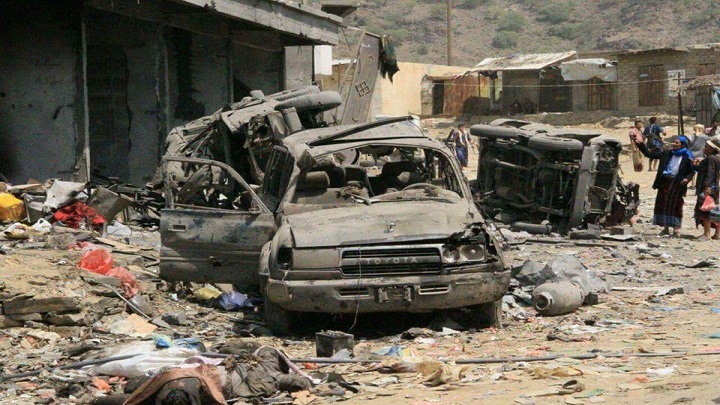 12 Killed by the Saudi-Led Collation in Saada Province
YemenExtra
M.A.
A number of citizens were killed and injured on Friday after the Saudi-led coalition targeted with two missiles a market and a car in the Al-Sheikh area, bordering district of Manabah in Saada province.
The crime resulted in a toll of 12 citizens killed and 2 wounded, a source reported to YemenExtra.
In a previous crime, a civilian was killed and three others were wounded earlier in the day by a Saudi missile, targeting the aforementioned area in Shada bordering district, in Saada province.
In a preset time, two women were killed and a mosque was destroyed by two air strikes in Ghamar and Al-thaher in Saada province.
This comes in the context of the crimes committed by the coalition against the people of Yemen on a daily basis under the cover of international silence.