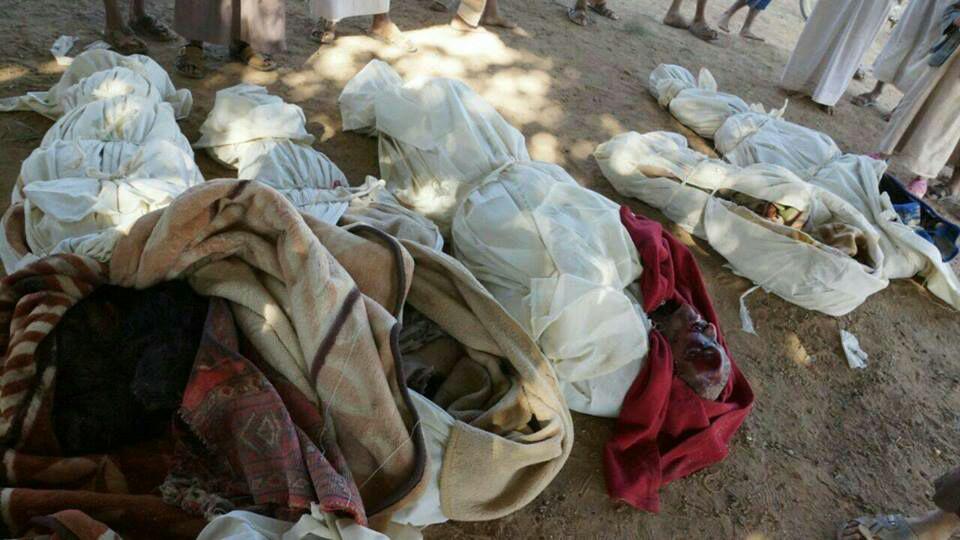 Nearly 11 Killed, Including Women and Children, in Saudi Raids on Saada
YemenExtra
M.A.
Eleven citizens, including women and children, were killed in raids conducted by the Saudi-led coalition on Thursday targeting the districts of Ghamr and Razih in Saada governorate, northern Yemen.
Eight citizens were killed, including two women and a child, as well as three paramedics in the raids on the area of Shomiyah in Qhamr district in Saada, local source reported to YemenExtra.
The warplanes of the coalition targeted the home of a citizen in the area of Shomiyah, which led to the death of five residents at home, and when the medics rushed to rescue the victims under the rubble, the fighter jets re-targeted the house, leading to the death of 3 paramedics, source elaborated.
This comes in the context of the crimes committed by the Saudi-led coalition against the Yemeni people since March 2015, which have been highly escalating during the past week.
Note: The image is of a former war crime committed by the Saudi-led coalition in Baqim district, Saada governorate.