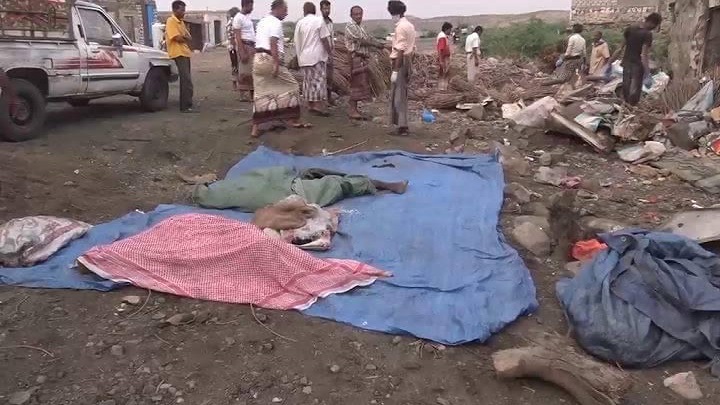 The Saudi-Led Coalition Targeted a Local Market, Killing and Injuring 23 Citizens in Taiz Province
YemenExtra
M.A.
23 citizens were killed ,on Friday, after Saudi-led coalition targeted a local market,Nujeibiya, in Hamli area, district of Mozea, west of the province of Taiz.
The initial toll of the resulted crime in the local market is 8 deaths and 15 injured, a source reported to YemenExtra.
The Saudi-led coalition has committed a series of crimes against citizens in Mozea during the past two days, which killed dozens of civilians and resulted in heavy losses of the homes and property of citizens in the aforementioned district.