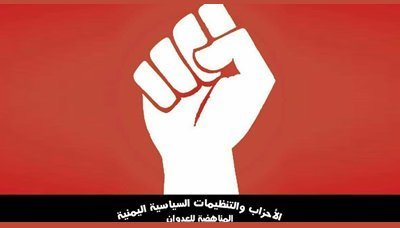 Yemeni anti-aggression parties reject US ambassador's remarks
YemenExtra
SH.A.
The Yemeni anti-aggression political parties' bloc affirmed on Sunday its decisive rejection of the US ambassador's statement on the recent events in the capital Sana'a and some provinces.
In a statement received by Saba, the bloc considered the ambassador's statement a clear intervention in Yemen's internal affairs, calling on all political forces and organizations and the people of Yemen and their free tribes to be more united and confront the aggression.
The bloc's statement pointed out that this statement is an extension of US policy in Yemen for decades, and confirms undoubtedly the seriousness of the conspiracy against Yemen and that aggression in its origin is an American aggression with Arab tools.
The bloc expressed regret for the political and moral fall of the US ambassador when he spoke about Yemeni tribes.
The statement stressed that the Yemeni tribe throughout history has been and will remain the cornerstone in supporting the issues of the homeland, refusing to be oppressed and rejecting external dictates.