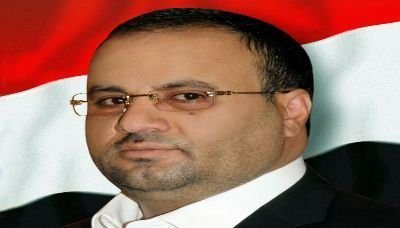 Yemen's President meets head of ICRC mission in Yemen
YemenExtra
President of the Yemeni Supreme Political Council Saleh al-Sammad met on Sunday with head of the International Committee of Red Cross (ICRC)'s mission in Yemen.
The meeting discussed the activity and work of the ICRC in the country during the current stage and the support it provides in different areas, especially in the health sector and supporting the hospitals affected by the aggression and unjust blockade on Yemen since nearly three years.
The meeting touched upon the critical humanitarian conditions being experienced by the Yemeni people due to the contention of the aggression war and de-facto siege.
The meeting reviewed the way of enhancing the cooperation between the concerned authorities with the ICRC's mission in order to facilitate its humanitarian tasks aiming to mitigate the suffering of Yemeni people and to ensure the safety of its members.
President al-Sammad stressed the importance of unifying efforts to face the humanitarian and health disasters left by the aggression coalition's airstrikes on the public and private facilities, the last of which was targeting the Investigation Research building, which left dozens of prisoners and detainees dead and wounded.
Saba.net