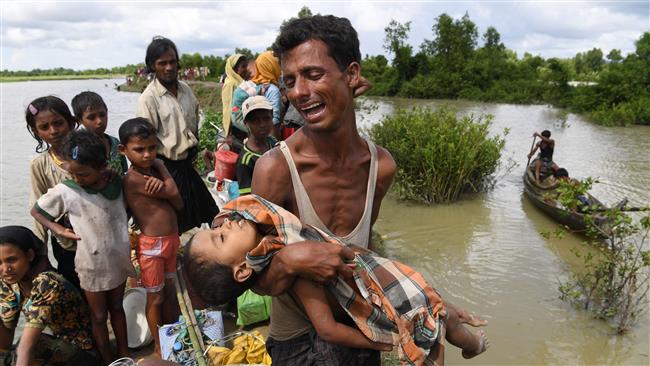 1000 days of aggression and siege caused an unprecedented health disaster in Yemen
YemenExtra
Y.A
For over 1000 days, Yemen has been subjected to brutal aggression and unjust siege, in which thousands of martyrs and wounded children, men and women have been killed. It has devastated both public and private health infrastructure, causing the worst health disaster in the world.
The collapse of the health sector has led to a rise in the number of civilian casualties and the spread of diseases and epidemics, which have caused an unprecedented human and humanitarian disaster. Millions of people have been suffering from the diseases that have afflicted some and have been exacerbated by the embargo and the absence of medicines and medical supplies.
The Ministry of Public Health and Population that the number of martyrs and wounded as a result of the Saudi-American aggression on Yemen, who arrived at hospitals and health facilities during the 1000 days of the aggression amounted to more than 33 thousand and 325 martyrs and wounded.
The number of martyrs reached 10 thousand 258 martyrs, including two thousand and 59 children, a thousand and 556 women, while the number of wounded 21 thousand and 215 wounded, including 3 thousand and 9 children, and 2 thousand and 490 women, pointing out that the total disability of two thousand and 50 disabilities.
The statistics indicate that hundreds of thousands of civilians, both wounded and wounded by continuous bombardment in most of the governorates of the republic or those suffering from chronic diseases and epidemics, need treatment, medicines, solutions and special medical supplies that are no longer available in the stores of the ministry, the private sector and the pharmaceutical market.
According to the Minister of Public Health and Population, Dr. Mohamed Salem bin Hafiz, that 1000 days of aggression in Yemen witnessed a health and humanitarian disaster and a near collapse of the health system.
Dr. Ben Hafiz told Saba news agency that the collapse indicators were the destruction of the air force directly to the health facilities, where the number of totally destroyed and partially 420 facilities, and 65 ambulances and oxygen manufacturers.
Dr. Bin Hafeez said that the total physical losses suffered by the health facilities according to preliminary estimates amounted to 8 billion and 342 million riyals, and the loss of medical equipment 90 million and 865 thousand dollars.
While more than 55 per cent of health facilities have been discontinued, with at least 45 per cent of these facilities currently operating, according to surveys conducted by United Nations organizations.
He pointed out that the indirect targeting of the health sector by the Alliance of Aggression represents the control of 70% of the state's resources of gas and oil and ports and customs and others, which deprived all facilities of the monthly operating budget, including hospitals, centers and health units.
The Minister of Health that the bombing of public power plants in a thousand days to stop the operating rooms and intensive care and dialysis centers and incubators of preterm infants and refrigerator dead that need electricity 24 hours.
"The collapse of the health system in Yemen is manifested by the fact that more than 48,000 health workers at the central level, governorates and districts have not received salaries for more than a year," he said.
Dr. Ben Hafeez pointed out that the aggression coalition led by Saudi Arabia targeted water projects, reservoirs and wells of water, forcing millions of citizens to drink water from unsafe sources, spreading epidemics, diarrhea and cholera. He pointed out that the total cases of suspected diarrhea and cholera reached 1 million cases, And 230 cases.
"Disruption of aggression, 55 per cent of health facilities and services, including immunization of children against 11 fatal diseases, has caused a reduction in immunization coverage."
He pointed out that the immunization program began in Yemen for more than 40 years. The aggression came to destroy the achievements in raising the level of immunity among children, who represent 50% of the population, where immunization coverage decreased, causing the emergence of the epidemic, after nearly four decades since his disappearance.
Dr. Ben Hafeez confirmed that the epidemic has spread so far in 15 governorates and the total number of cases of more than 300 cases, including 34 cases due to the absence of diphtheria (antiviral) with government or private facilities and the commercial market.
"Antitoxin is a lifesaver for people infected with the epidemic and is not available in Yemen and should be brought from abroad urgently," he said, pointing out that if this unjust blockade continues, it will lead to a health catastrophe that affects not only Yemen's children, Those who did not get vaccinations in childhood. "
"Diphtheria is a very serious disease and delaying treatment one day is endangering the lives of more than 1 million children, such as adults, deaths and deaths, and other epidemics that are rapidly spreading in such conditions as Yemen is currently experiencing," he added.
The Minister of Public Health and Population said that the comprehensive economic siege on Yemen has resulted in increasing the suffering of citizens as a result of increasing malnutrition. More than 21 million people are in need of humanitarian assistance according to UN reports. More than 9 million citizens World Food Program (WFP) and Food and Agriculture Organization (FAO).
He pointed out that 2 million children suffer from some form of malnutrition and half a million children suffer from severe malnutrition, which is close to death, pointing to the death of a child every 10 minutes for reasons that can be prevented, according to UNICEF.
He stressed that 52 thousand children died during the past year for preventable reasons do not include those who were martyred because of the raids. He pointed out that this poor food situation in Yemen as a result of the aggression led to severe weakness of immunity and rapid spread of diseases and epidemics of all forms.
It may be useful to note that as a result of these conditions because of the siege, there is a humanitarian disaster no less dangerous than the previous facing the health sector in Yemen is the blood transfusion services provided by the National Center for blood transfusion and research threatened to stop if not Dr. Ayman Al-Shahari, Director General of the Center, said: "We suffer from lack of solutions and near blood, with increasing demands for blood transfusion in light of the emergency situation in Yemen. As a result of the lack of resources and stopping the operational expenses of the center, "The National Center for Blood Transfusion and Research provides its services to the wounded and injured, as well as cases of chronic diseases such as cancer, renal failure and hereditary blood diseases. According to statistical reports issued by the Ministry of Health, the health sector is going through a disastrous situation in every sense of the word, Deteriorated in the Health services, medical supplies, doctors, nursing teams and the departure of foreign staff from governmental and private health facilities.
Many government hospitals, health facilities and public laboratories are threatened with closure. Seven dialysis centers have been closed in a number of governorates due to lack of supplies. The national survey of chronic diseases carried out by the ministry recently showed that more than 700 thousand citizens are suffering from chronic diseases such as diabetes, stress, asthma, epilepsy and mental illness. Statistics show that there are more than six thousand people with kidney failure dies In addition to the lack of 57 types of cancer drugs in the Ministry's stores and in the markets.
It was pointed out that 85% of the central laboratories and blood transfusion are threatened to close their doors to patients due to lack of solutions and medical supplies. The Ministry of Health, Dr. Abdul Hakim Al-Kahlani said that more than 11 thousand and 250 patients have been unable to travel abroad for treatment due to continued aggression and siege and the closure of Sanaa International Airport. He explained that more than 95 thousand patients need to travel annually for treatment for many reasons, including what is very serious and difficult treatment inside the homeland.
Source :Website