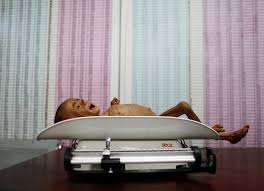 Irish aid to Yemen set to jump next year
YemenExtra
SH.A.
IRELAND is to give additional funding of €500,000 towards the crisis in Yemen where over 20 million people are in need of humanitarian assistance.
This new funding is in addition to €750,000 provided last month and brings Ireland's total direct humanitarian support to the crisis in Yemen to over €5.3 million this year.
In total, Ireland has and nearly €12.5 million since 2012.
The funding will go to the UN-managed Yemen Humanitarian Fund, which ensures food, shelter, health and protection is given to the most vulnerable.
Tánaiste Simon Coveney said the scale and severity of the humanitarian crisis in Yemen is overwhelming.
"The suffering of the Yemeni people is increasing every day. A staggering 22.2 million people, or 76% of the population, are in urgent need of humanitarian assistance, an increase of 1.5 million people since June 2017 alone," he said.
The UN has warned that Yemen is now the world's largest man-made humanitarian crisis, with 17.8 million people food insecure and 8.4 million people at risk of starvation.
Basic public services are on the brink of collapse, and there is a cholera outbreak on an unprecedented scale.
Following the launch of a missile from Yemen towards Riyadh on 4 November, the Saudi-led coalition imposed restrictions on humanitarian access in Yemen.
According to Irish sources.