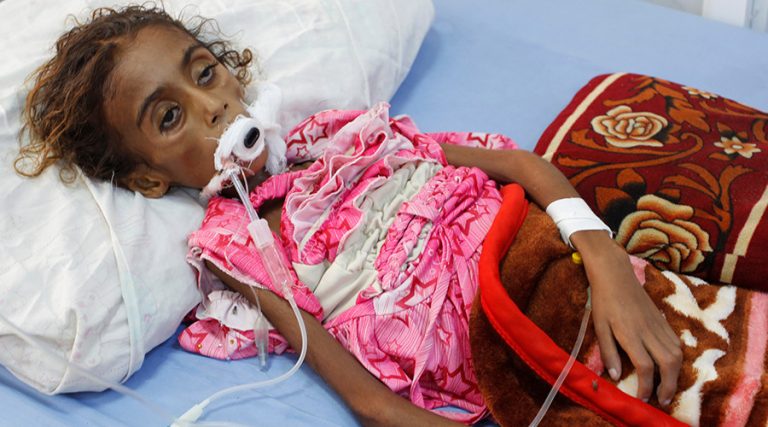 What about Cholera Outbreak in Yemen?
YemenExtra
Health workers in Yemen have decried an acute shortage of medicine supplies amid an unfolding Cholera outbreak in the war-torn country.
Aid workers and health personnel said on Friday the tightening blockade imposed by the Saudi-led coalition has led to a huge shortage in the provision of medicines and the increase in the number of patients with cholera.
A spokesperson for the International Committee of the Red Cross (ICRC) in Yemen, Adnan Hezam, also warned against the adverse consequences of the cholera outbreak on the operations of public sector services in Yemen.
With suspected cases of cholera reaching about 1 million, it is a very serious indicator and confirms the warning of the International Committee of the Red Cross of the tragic humanitarian situation in Yemen," Hazem said.
He emphasized that the "disastrous situation" has had impacts on all vital sectors such as the health.
The ICRC spokesman added that Yemen's health sector is operating at less than 50 percent of its capacity and said patients attend health centers mainly because of malnutrition and different complications caused by a Saudi blockade.
The health sector provides its services, but the bare minimum, and it depends mainly on the progress of humanitarian organizations in this area," Hazem said.
The ICRC said Thursday the number of suspected cholera cases in war-torn Yemen has hit one million amid the ongoing Saudi military campaign against the impoverished nation.
It added that more than 80 percent of the Yemeni population lacks food, fuel, clean water and access to healthcare.
Saudi Arabia and a group of its allies have been bombing Yemen since 2015 to put its former Riyadh-friendly government back in the saddle. More than 12,000 have died since the war began.
Now, more than eight million Yemenis are on the verge of starvation, making the country the scene of, what the UN calls, the world's worst humanitarian crisis.
Source | Websites