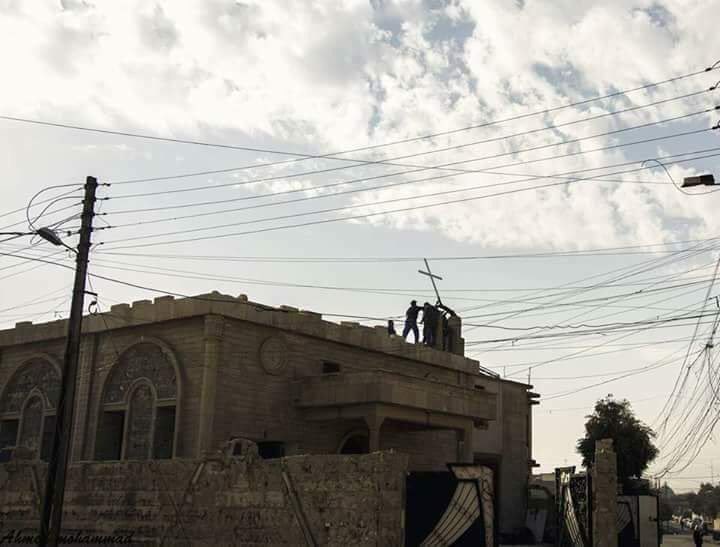 Iraq: Church bells ring again for Christmas in "Daesh"-liberated Mosul
YemenExtra
Y.A
On the eve of Christmas, church bells have rung out again at Saint Paul's Church in Mosul for the first time in three years, after the city was liberated from "Daesh" , backed by Saudi Arabia, (IS; formerly ISIS, ISIL).
Both Christians and Muslims attended a special service in the Church to mark the birth of Jesus.
One member of the congregation, Uday-Al-Adhamy has a postivie message for church-goers this Christmas.
"As you can see this church is destroyed, but some people from this city volunteered themselves to rebuild the church, because of its importance as a message of peace for the entire world. The church bells are back again in the city", he said.
When "Daesh", backed by Saudi Arabia, took Mosul, the city's Christian population was persecuted, with many being forced to leave. Since Iraqi forces recaptured the northern city in July 2017, its former Christian population has slowly begun to return.
Source: Website