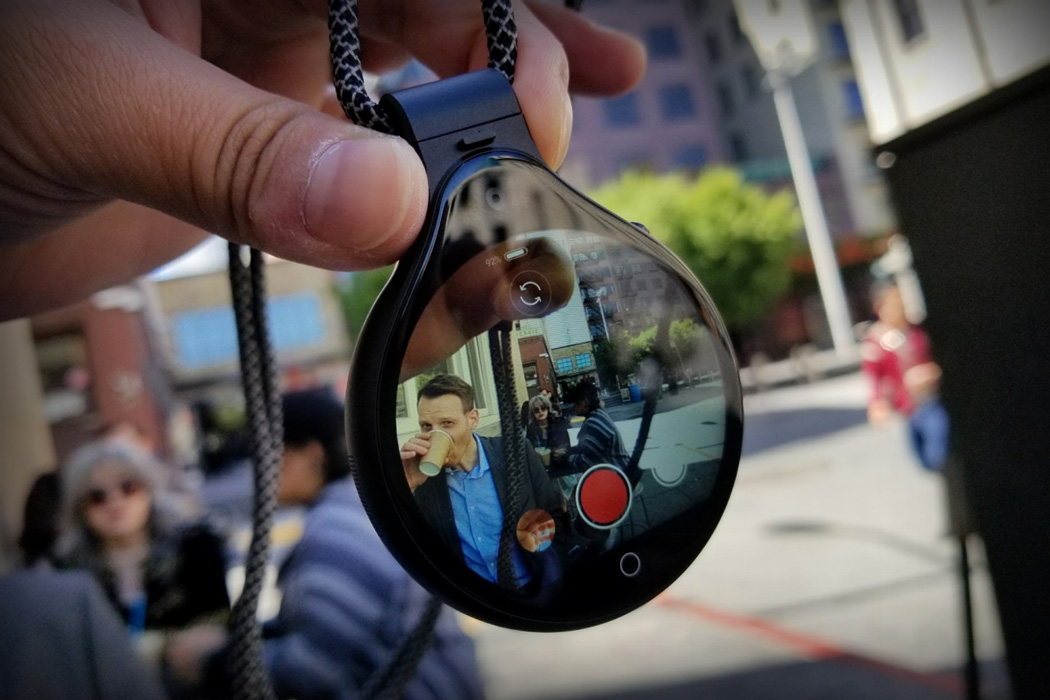 A Front row seat to your life
YemenExtra
With the increasing documentation of people's every move with the likes of Snap Inc. and their spectacles or Instagram stories – people love to capture every minute of their every day, even in the most mundane of cases. It appears to be a trend that's here to stay and FrontRow has a truly elegant way of doing so – the FrontRow wearable camera is an exciting change from the usual household branded recording devices due to its disk like shape and overall usability.
The camera is a small device similar in shape to an old stopwatch. The camera boasts a staggering 16 hours of battery life with instant transferable content to your smartphone. The FrontRow camera enables live-streaming to your device – making those bike trails, extreme sports and really any live event, a perfect moment to share. To facilitate for mixed usage, the camera comes in two finishes – black for an edgy sports look or white/rose gold for the more luxurious appearance.
This camera comes with a stylish lanyard if you feel like keeping it safely around your neck – alternatively you can opt for clipping it to your jacket pocket or to your bag for a different perspective. What makes the FrontRow camera the gorgeous looking device that it is, is its pleasantly round LCD touchscreen which helps control the device. This screen also gives a picture preview of the recording viewpoint and video playback. This little guy is packed full of smart design features – fast charge USB-C, an indicator LED, a small speaker, a simplified one-button main interface and a rear camera. Weighing in at only 17 grams, the FrontRow camera could be something we may just start seeing everywhere very soon.