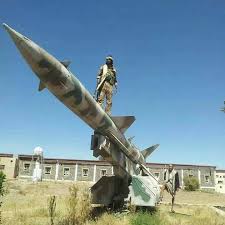 Yemenis are using their own weapons
YemenExtra
SH.A.
An Iranian lawmaker reaffirmed Tehran's support for the Yemeni Army and nation, but rejected US accusation that Iran provides the country with missiles and emphasized that Yemenis are using their own weapons.
"We have announced repeatedly that the Yemeni Army and people have the support of Iran, but we have also made it clear that we have not given any missiles to Yemenis," Spokesman of Majlis National Security and Foreign policy Commission Hossein Naqavi Hosseini also told Tasnim News Agency on Sunday.
Taking a swipe at the US ambassador to the UN for accusing Iran of providing Yemen's Ansarullah movement with missiles fired at Saudi targets, the lawmaker said Iran is courageous enough to publicize its military support for others.
"If Yemen's Army had been equipped with Iranian missiles, the result of the war would have been different," he said.
Hosseini noted that Saudi Arabia should explain from whom it has purchased the bombs it is using to kill civilians in Yemen.
Since March 2015, Saudi Arabia and some of its Arab allies have been carrying out deadly airstrikes against Yemeni civilians in an attempt to restore power to the fugitive president, Abd-Rabbuh Mansour Hadi, a close ally of Riyadh.
FT