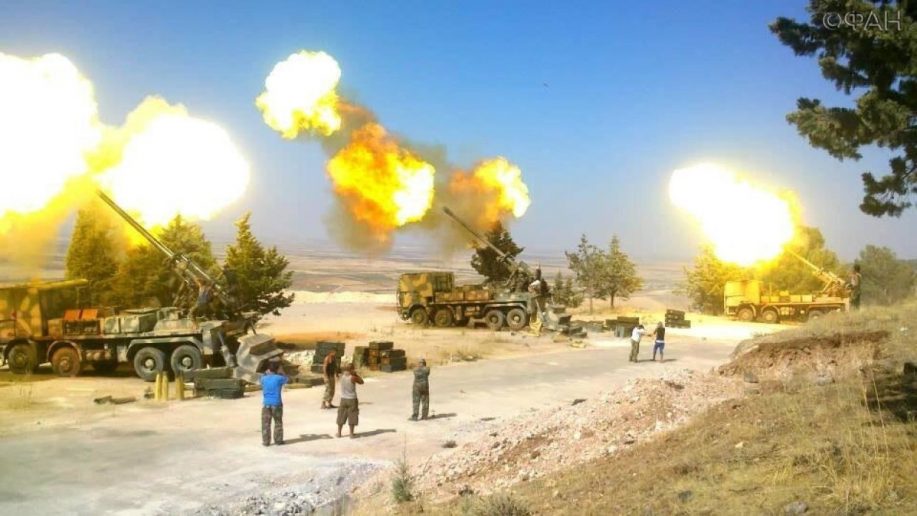 Syrian Army unleashes biggest east Damascus offensive in years on unexpected front
YemenExtra
M.A.
The Syrian Arab Army has kicked-off a massive offensive – the biggest in years – against militant forces in eastern Damascus, attacking on a front that has for been exceptionally quiet for over a year now.
Moments ago, the units of the Syrian Army's 4th Mechanized Division and Republic Guard brigades opened up a new and very powerful offensive in the far southeast sector of the East Ghouta pocket. The operation is targeting armed rebel groups in the district of Marj along the Tal Firzat, Hazrama, Hawsh Al-Fadaiyah and Al-Nashabiyah axes.
According to Al-Masdar News journalist Ibrahim Joudeh, this is by far the largest offensive that the Syrian Arab Army has unleashed on the east Damascus front in many years.
So far, Syrian army forces have managed to break through the first line of militant defenses in the target sector, capturing five key points.
Syrian troops are advancing under cover of heavy missile and artillery strikes and to this effect, 4th Mechanized Division's Golan-300 rocket-thrower systems are used to smash key defense points.
This development comes amid reports that the elite 42nd Brigade of the 4th Mechanized Division will not be deployed to southern Damascus as originally stated, but rather to this newly opened front in the city's eastern districts.