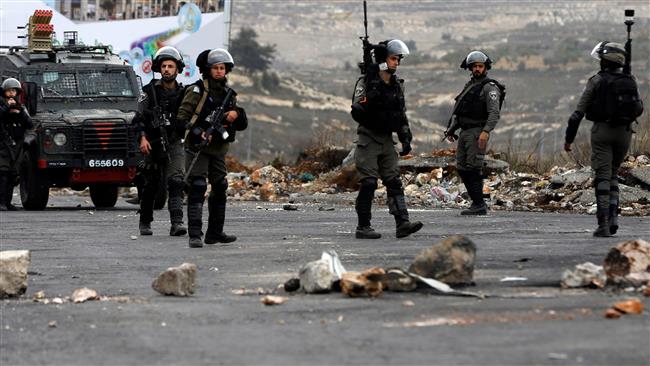 Thousands attend funeral for Palestinian killed by Israeli forces
YemenExtra
M.A.
Palestinians have held a funeral for a protester who was killed by Israeli forces during anti-US rallies in the besieged Gaza Strip.
Thousands of mourners gathered on Saturday in Gaza to bid farewell to 20-year-old Jamal Mohammed Musleh, who died of the wounds he sustained when he was shot by Israeli forces during a protest a day earlier.
Musleh, who lived in the al-Bureij refugee camp in central Gaza, passed away on Saturday at Gaza's Deir al-Balah hospital. He was shot and seriously injured during a Friday protest against the United States' recognition of Jerusalem al-Quds as Israel's "capital."
Waving Palestinian flags, the mourners carried Musleh's body through the streets of Gaza.
The latest death raised to 13 the number of the Palestinians killed by Israeli forces since US President Donald Trump announced on December 6 that Washington would recognize Jerusalem al-Quds as the Israeli regime's "capital" and subsequently move Washington's embassy there from Tel Aviv.
The dramatic shift in Washington's policy vis-à-vis the city of al-Quds triggered demonstrations in the occupied Palestinian territories, Iran, Turkey, Egypt, Yemen, Jordan, Tunisia, Algeria, Iraq, Morocco and other Muslim countries.
On December 21, the United Nations General Assembly overwhelmingly voted in favor of a resolution that called on the US to withdraw its controversial decision. Israel, however, rejected the world body's resolution while thanking the Trump administration for the decision to relocate the US embassy.
PressTV