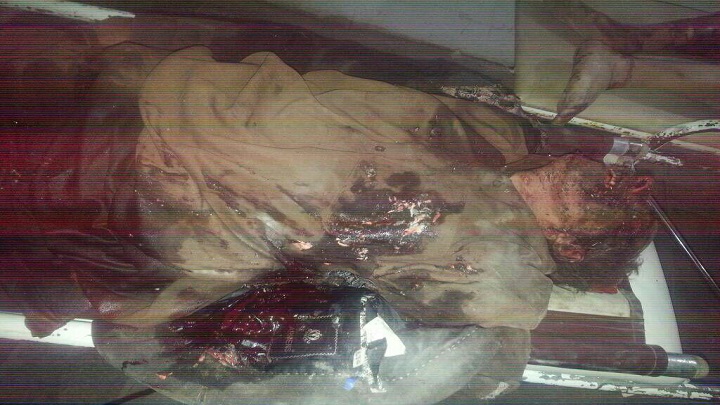 An Outrageous Massacre by the Saudi Coalition, 3 Killed and 4 Injured: Graphic
YemenExtra
M.A.
The names of the killed and wounded in yesterday's crime that was committed by the Saudi-led coalition in the area of Nuqail Ghula in Amran governorate.
An airstrike was launched, targeting Naqil al-Ghula road. Moreover, the raid specifically targeted a tank truck that belongs to Najib al-Sharif whose from Bani Srim district. Additionally, the missile's flames also targeted a nearby taxi, which resulted in the death of three citizens and the injury of two others. FYI, the three injured were on the tank truck and the three killed were on the taxi car, a source reported to YemenExtra.
According to the source, the two citizens are seriously injured and have been transferred to a hospital in Sana'a.
The names of the killed:
Ibrahim Hussein Allan Mishari
Najib Ali Yahya Al Shareef
Ahmed Hamid Al Zoudi
The names of the Wounded:
Nasser Hamid Al – Ahdal
Ali Issa joy
Ali Salman Mzlem
Zakaria Ahmed Fatini