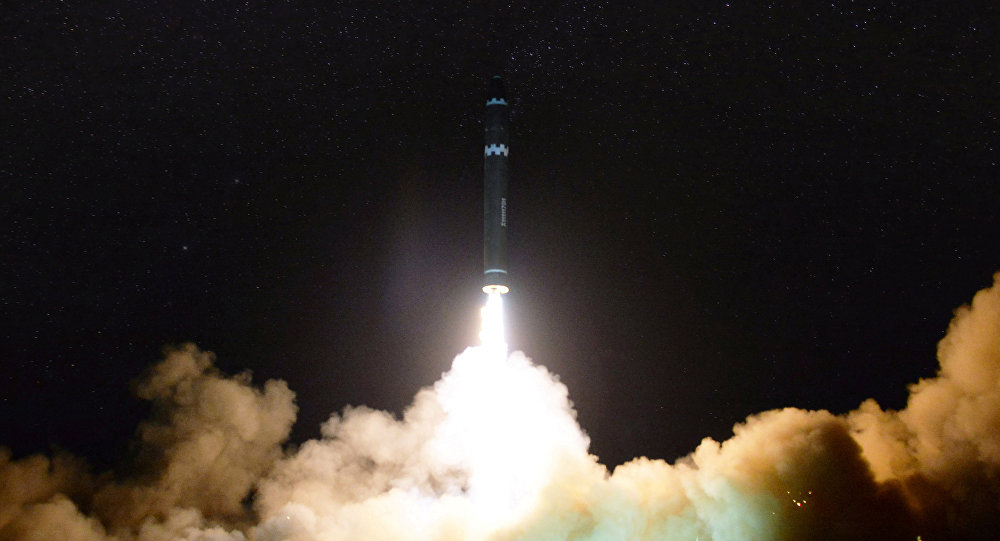 Japan Reportedly Mulls Over Four Possible Scenarios of War on Korean Peninsula
YemenExtra
SH.A.
Tokyo does not exclude a military conflict between the DPRK and South Korea as well as Washington's preemptive strike on Pyongyang, according to Japan's Kyodo news agency.
The Japanese government is considering prospects for a full-fledged war on the Korean Peninsula, a topic that is being discussed within the framework of Japan's National Security Council and the participation of the country's Prime Minister Shinzo Abe, the Kyodo news agency reported.
Tokyo is expected to discuss the actions due to be taken by the Japan Self-Defense Forces in the event of an aggravation of the situation on the Korean Peninsula.
According to Kyodo, Japan will have the right to use the collective security mechanism and get military support from the US in case of a possible war in the region.
The DPRK's actions caused harsh criticism from the global community, which is seeking to put pressure on Pyongyang through international sanctions.
While North Korea slammed recent UN sanctions as "an act of war", the US said that it does rule out the possibility of a military solution to the issue.
Earlier, Russia and China suggested that the DPRK should declare a moratorium on nuclear tests and missile launches, also urging South Korea and the US to refrain from carrying out joint drills to stabilize the situation on the Korean Peninsula. Washington said "no" to this initiative.
Websites.