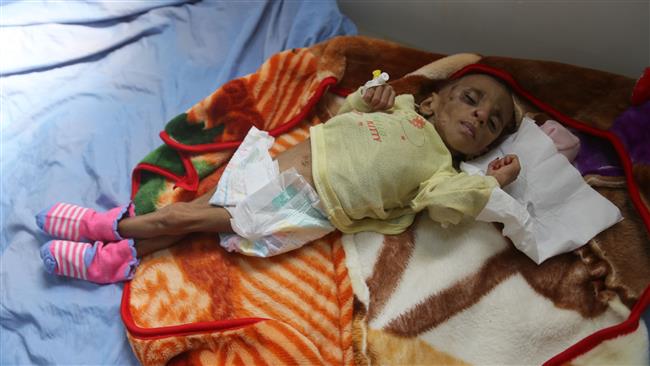 What will be after 1000 days of the attack on Yemen
YemenExtra
After 1,000 days of war on Yemen sliding into 'deepening catastrophe,' UN agencies warn
30 December 2017 – As the conflict in Yemen passes the grim 1,000-day milestone, the United Nations is warning that if humanitarian workers cannot gain greater access and the violence does not subside, the cost in lives will be incalculable.
"As violence has escalated in recent days, children and families are yet again being killed in attacks and bombardments,' the heads of key UN agencies said Friday in a joint statement, as they once again appealed to parties to the conflict to immediately allow full humanitarian access in Yemen and to stop the fighting.
World Health Organization (WHO) Director-General Tedros Adhanom Ghebreyesus, World Food Programme (WFP) Executive Director David Beasley, and UN Children's Fund (UNICEF) Executive Director Anthony Lake, painted a dire picture of what 1,000 days of brutal violence in Yemen has wrought saying the fighting has driven families from their homes, destroyed hospitals and damaged schools.
"More than 1,000 days of children recruited to fight […] 1,000 days of disease and death [and] of unimaginable human suffering," they said, adding that the conflict has created the worst humanitarian crisis in the world – a crisis which has engulfed the entire country.
Some 75 per cent of Yemen's population is in need of humanitarian assistance, including 11.3 million children who cannot survive without it. At least 60 per cent of Yemenis are now food insecure and 16 million people do not have access to safe water and proper sanitation. Less than half of Yemen's health facilities are fully functional and medical staff has gone months without being paid their salaries.
"This horrific tally of the conflict's devastation reflects only what we know. In reality, the situation is likely to be worse. UN agencies do not have full humanitarian access to some of the hardest hit communities. In many, we cannot even assess their needs," the UN leaders explained.
Who