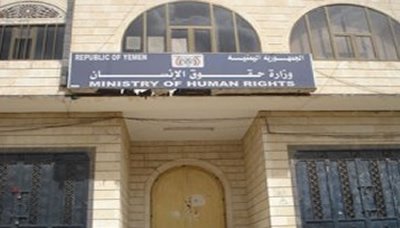 Yemeni Ministry of HR Condemns Hodeidah Massacres
YemenExtra
SH.A.
The Ministry of Human Rights condemned the continuation of the Saudi-American aggression in targeting civilians, the latest of which was on the directorates of al- Khokha and al-Jarahi in Hodeidah governorate .
In a statement issued by the ministry, the ministry condemned the killing of 10 women and the targeting of three cars near a restaurant at the entrance of the directorate of Al-Jarahi, killing more than 20 citizens .
The statement considered the continuation of the aggression to commit  these crimes is a confirmation of the absurdity of the war waged against Yemen for nearly three years, which resulted in the deaths of thousands of civilians .