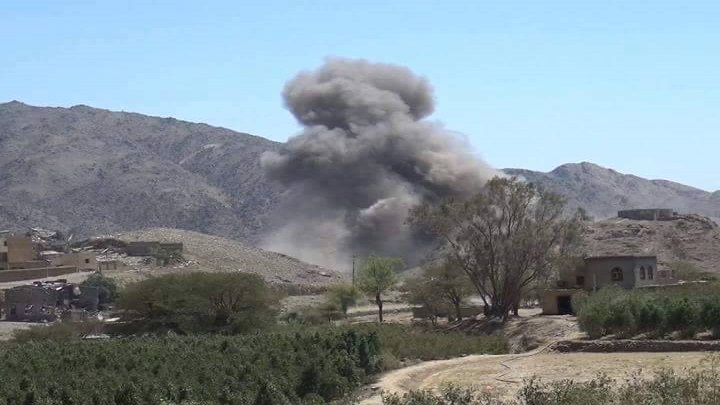 Amid worst famine in the world, Saudi warplanes hit farms in Yemen's Saada
YemenExtra
M.A.
The Saudi-led coalition continued to commit crimes against the residents of the Yemeni bordering areas through rocket attacks on houses and farms of citizens in Saada bordering governorate, northern Yemen.
Saudi rocket bombardment and artillery shelling targeted on Wednesday different areas of Shada bordering district, targeting farms and livestock of citizens and causing heavy damage to their farms.
It is worth mentioning that the districts of Haidan, Shada, Razih, Al-Dhaher and Munbah are under constant attack by the Saudi Army's missiles and shells demolishing civilian homes and farms.
Hundreds of civilians were killed or wounded, not to mention the material damage inflicted by homes and farms in the areas since the beginning of the war in March 2015.