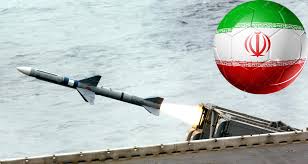 YemenExtra
SH.A.
UNITED NATIONS: Russia's UN ambassador said today the United States has not made a case for new Security Council action against Iran with parts of missiles the Trump administration claims were supplied by Tehran to Yemen.
Ambassador Vassily Nebenzia said in comments released by Russia's UN Mission that it was unclear whether missile parts that council members were taken to see in Washington on Monday were Iranian or violated a 2015 arms embargo on Yemen.
The Trump administration maintains that fragments from missiles recovered in Saudi Arabia after being launched from Yemen by the Houthis contain markings proving they were Iranian-made, though some security experts have questioned whether the evidence is foolproof.
Nebenzia said Iran "is vehemently denying it is supplying anything to Yemen."
The Arab world's poorest country, Yemen is engulfed in a conflict that many see as a proxy war between regional rivals Iran and Saudi Arabia that has killed more than 10,000 civilians, displaced 2 million people, and left 7 million on the brink of famine.
US Ambassador Nikki Haley has raised the possibility of new UN action against Iran.