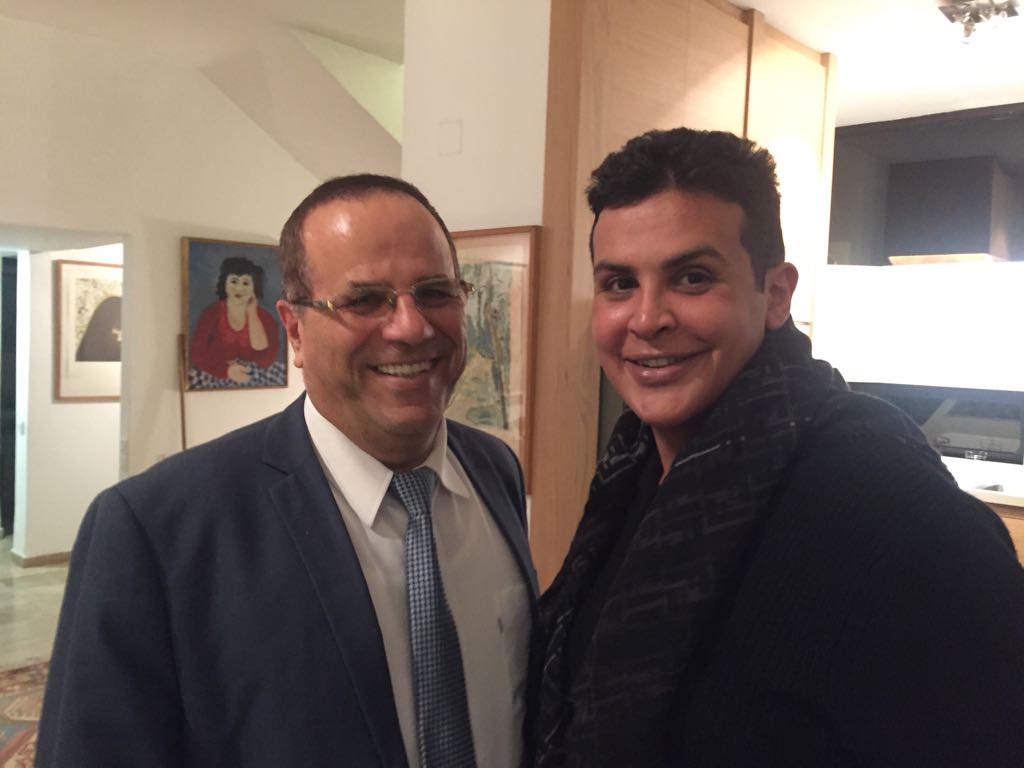 Bahraini Emir Mubarak Al Khalifa in Tel Aviv
YemenExtra
M.A.
The Bahraini emir Mubarak Al Khalifa visited the Zionist entity in the context of normalizing ties between the regime in Manama and the enemy's authorities.
The Zionist Telecommunication Minister Ayoob Kara revealed that he met with the Bahraini emir, adding that he would welcome him at Knesset on Monday.
Ayoob posted the photo of his meeting with Mubarak Al Khalifa via Twitter.
A Bahraini governmental delegation visited last December the Zionist entity and had a field tour in the occupied Al-Quds accompanied by a staff from the Israeli Foreign Ministry.
Source: Al-Manar Website