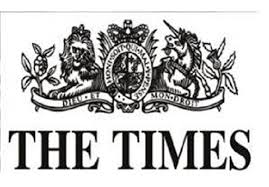 British newspaper: London will help Riyadh to propose an exit strategy from Yemen
YemenExtra
SH.A.
Saudi Crown Prince Mohammed bin Salman seeks to respond to initiatives to end the war in Yemen during his "controversial" visit to the United Kingdom, a top priority for Prime Minister Theresa May, the Times newspaper said in its editorial.
"Initiatives to resolve the crisis in Yemen must emanate from within the region, specifically from Kuwait and Oman, where they were able to stay away from differences in the Gulf states," the newspaper said.
"There is room for London to help Kuwait and Muscat propose an exit strategy for Riyadh from the war in Yemen to look like undefeat for Saudi Arabia," the paper added.
The Times stresses that "the beginning should be a permanent cease-fire that allows the reopening of ports and access to aid to civilians who are in dire need of it."