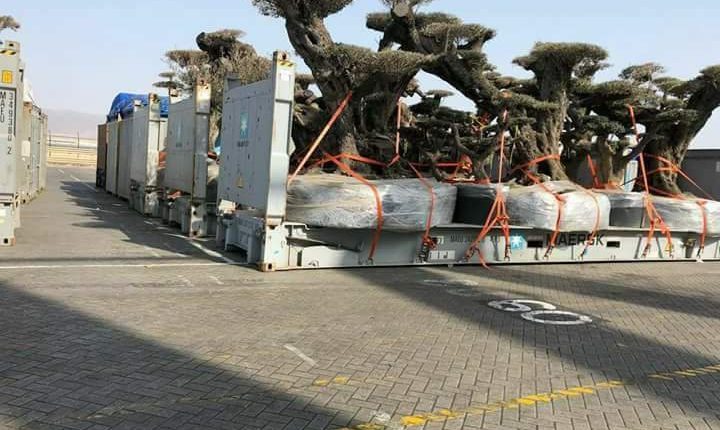 UAE Occupation Loots Socotra Island Rare Trees
YemenExtra
United Arab Emirates have been sweeping away rare natural medical trees in Yemen's famous island of Socotra, according to local officials, residents and activist.
Socotra trees ,known locally as Dam al-Akhawain, have been cut, wiped out and swept away by UAE occupation forces, they reported.
Socotra was listed by the United Nations as the World's most important natural reserve.
"What the Emirates are doing on the Yemeni island of Socotra is an ugly biological massacre," activist Abdul Fatah al-Hakimi wrote on his Facebook account.
Al-Hakimi called on environmental protection organizations to condemn the UAE's move, and to stage a world campaign to protect the island.
YPA