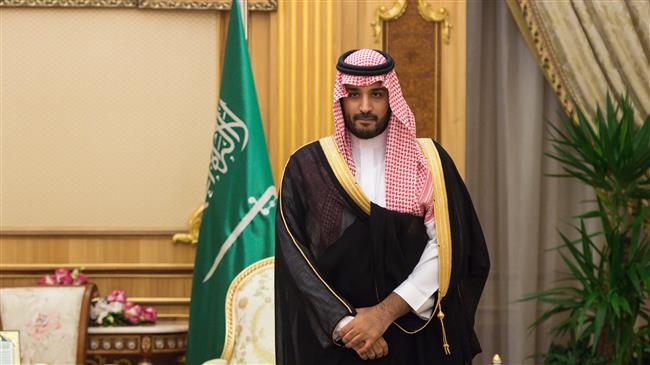 Saudi crown prince's UK visit to be delayed amid protest fears: Report
YemenExtra
M.A.
A report says a momentous planned visit by Saudi Arabia's scandal-hit Crown Prince Mohammed bin Salman to the UK will be delayed amid fears of negative media coverage and popular protests.
The Middle East Eye (MEE) news portal reported Tuesday that Bin Salman's visit to London had been scheduled to take place later this month but it would be postponed to March 7 amid worries in Riyadh that the heir to the throne could be the target of protests against the Saudi regime's rights record and its war crimes in Yemen.
High-profile British activism groups, most notable among them Stop the War Coalition (StWC) and UK-based Campaign Against Arms Trade (CAAT), have been voicing outrage for long over Riyadh's human rights violations and London's support for its roughly-three-year-long invasion of Yemen.
Most recently, the activists staged a protest in front of the Saudi Embassy in London a few days ago.
The UK has increased its weapons sales by around 500 percent since the onset of the deadly Saudi military campaign against, The Independent reported last November. The military equipment sold to the kingdom ever since, including warplanes, precision-guided bombs, and missiles, are worth more than $6.4 billion.
Officials in Riyadh also started to grow wary about the prospect of unfavorable media spotlight during bin Salman's planned visit last month, when the BBC aired a three-part documentary, titled "House of Saud: A Family At War."
It showed how the Saudi ruling family was facing a "moment of unprecedented instability" amid its ongoing diplomatic conflict with Qatar, friction with Iran and the bin Salman-led war against Yemen.
It, meanwhile, cited officials at the Saudi Embassy in Washington as saying that the three-day trip to London is set to be "one of the most sensitive diplomatic visits" this year, as the UK is likely to endorse the crown prince's so-called 2030 Vision economic overhaul project. The project is aimed at weaning the kingdom's economy off oil.
Bin Salman has not stepped out of Saudi Arabia since the start of his so-called anti-corruption purge on 4 November, reportedly over fears of internal disorder in his absence. His visit to London will be part of an extended trip that is expected to also take him to Paris and Washington.
British Prime Minister Theresa May visited the Saudi kingdom last November.
PressTV