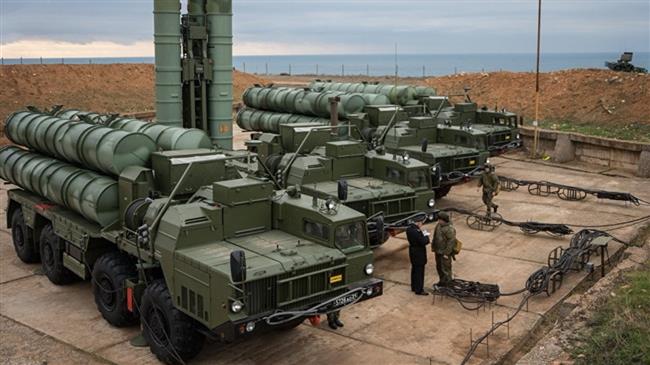 Baghdad needs Russian S-400 systems as Western military strategy has failed: Iraqi official
YemenExtra
Y.A
A senior Iraqi official says his country needs to purchase the Russian S-400 surface-to-air missile defense systems and diversify its arms imports as the so-called "Western military strategy" has been a failure in the war-stricken Arab country.
Director of the Iraqi Security and Strategy Center, Muataz Mahi Abdel Hamid, told Russia's Sputnik news agency in an exclusive interview that Baghdad is need of buying more Russian-made weapons, which were widely in use before the 2003 US-led invasion and occupation of Iraq.
"The Iraqi leaders realize the need to turn to the Eastern military strategy (and its Eastern partners). The Western military strategy, which we started implementing after 2003 has proved inefficient and unable to ensure adequate control over military operations," he said.
Abdel Hamid further noted that "a number of regional countries" do not like Iraq to be militarily strong, and serve as a springboard for a possible attack on Israel.
"Some countries in the [Persian] Gulf prefer Iraq to stay under US control. The Americans do not want Iraq to buy S-400s, and insist that the Iraqi military should be armed in accordance with the existing agreement between Baghdad and Washington," he said.
The United States has already warned Iraq, among a number of other countries, of the consequences of extending military cooperation with Russia, and striking deals to purchase advanced weaponry, particularly S-400 missile systems.
US State Department spokeswoman Heather Nauert said on February 22 that Washington has contacted many countries, including Iraq, to explain the significance of the Countering America's Adversaries Through Sanctions Act (CAATSA), and possible consequences that would arise in the wake of defense agreements with Moscow.
On August 2, 2017, US President Donald Trump signed into law the CAATSA that imposed sanctions on Iran, North Korea, and Russia.
There are reports that Iraqi Prime Minister Haider al-Abadi has tasked a team of advisers from the Iraqi Ministry of Defense and National Security Council to negotiate the purchase of the missile systems with Russian officials.
Earlier this month, Chairman of the Defense Committee of the Russian Federation Council, Colonel General Viktor Bondarev, named Syria, Iraq, Sudan and Egypt as the potential buyers of the defense systems.
Last week, Chief Executive Officer of Rostec, Russia's state-owned corporation for promoting the development, production and export of high-tech industrial products, stated that Moscow is ready to sell its air defense systems to any country with security concerns.
Source: Website