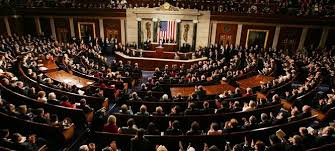 US Renews its Support for Allied Aggression against Yemen
YemenExtra
SH.A.
The United States renewed its support for the coalition of aggression against Yemen at a time when US lawmakers were trying to exploit the 1973 War Powers Act to force their country to withdraw from the war in the country.
Not long after the announcement of US lawmakers intend to submit a draft resolution to allow a vote in the «Congress» on the involvement of the United States in the war against Yemen, so rushed the Ministry of Defense to renew support for the operations of the aggression , in an index to its commitment to participate in this war, and its unwillingness to negotiate.
"Our mission in Yemen is divided into two parts: the first is to confront terrorism, and the second to support Saudi Arabia, which was attacked by the Iranian-backed Houthis," as Dana White said, the spokeswoman for the Pentagon.
White's announcement came after three lawmakers – Republican Mike Lee, Democrat Chris Murphy and independent Bernie Sanders – announced their intention to use a clause in the 1973 War Powers Act that allows any member of the House to make a decision to withdraw US armed forces from a conflict that has not taken place. Participation in a delegation from the «Congress».
Sanders, in a press conference, described his country's participation in the war against Yemen as "unconstitutional and unauthorized", pointing out that "Congress has not declared war and has not authorized the use of military force in this war," stressing that " American Coalition of Saudi Arabia ».
Lee, in turn, said the move he plans to launch with his colleagues "can help Congress reassert its authority in foreign policy decision-making." This legislation is neither liberal nor conservative, but constitutional.
In a joint article in the Washington Post, the three lawmakers accused the US military of "making the humanitarian crisis in Yemen worse by helping a party to the conflict"as they call it" to bomb innocent civilians." Millions of dollars spent by Americans Humanitarian aid was urgent because of the failure of the US government. "
In support of the aggression on Yemen, the US administration is based on a Congressional decision on September 14, 2001, following the attacks on the World Trade Towers, in which the administration authorized the use of military force.
The same was the mandate used by former presidents George W. Bush and Barack Obama, on which Donald Trump is based today. But lawmakers see it as illogical to rely on that license indefinitely.