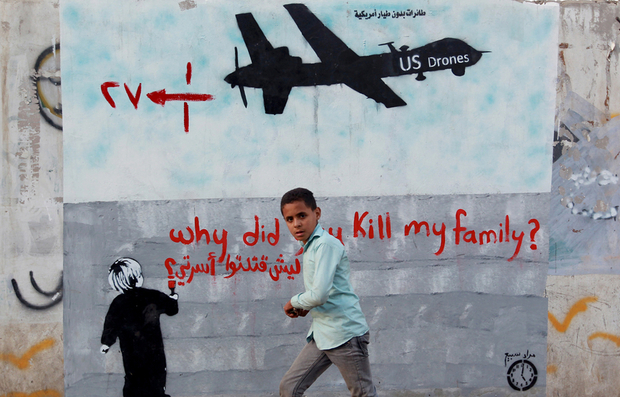 Theresa May and Boris Johnson should deliver tough messages during Bin Salman visit
YemenExtra
Y.A
by : David Mepham
Saudi Arabia, to whom Britain has sold more than £4.6bn worth of arms and military equipment since the start of the war, has repeatedly blocked critical supplies – like food, medicine and fuel needed for hospital generators – from reaching Yemen, putting more lives at risk.
Britain's international development secretary, Penny Mordaunt, has rightly pointed out that using starvation as a method of war violates international law.
Theresa May and Boris Johnson should make this unambiguously clear to their new best friend, the crown prince, and demand an immediate end to restrictions of humanitarian and commercial supplies by all sides to the Yemen conflict.
But if Britain is really serious about helping the Yemeni people, it will need to recast its relationship with the Saudis more fundamentally.
Britain should not continue to arm the Saudis when those weapons could be used to attack schools, hospitals, markets and mosques in Yemen, and when the Saudi-led coalition has already conducted scores of strikes that have violated the laws of war, many likely war crimes.
Human Rights Watch has documented 87 such attacks – Amnesty International, the UN and others have documented more.
Moreover, none of these strikes have been properly investigated and no-one has been held to account for the crimes committed. Until they are, Britain continues to risk complicity in future war crimes.
Mohammed Bin Salman is far from the great reformer that he claims to be and that his admirers suggest he is. Theresa May and Boris Johnson should therefore deliver tough messages to the crown prince this week.
Just as importantly, they should abandon ill-conceived British policies that only serve to worsen the Yemen conflict and downplay egregious human rights abuses in Saudi Arabia.