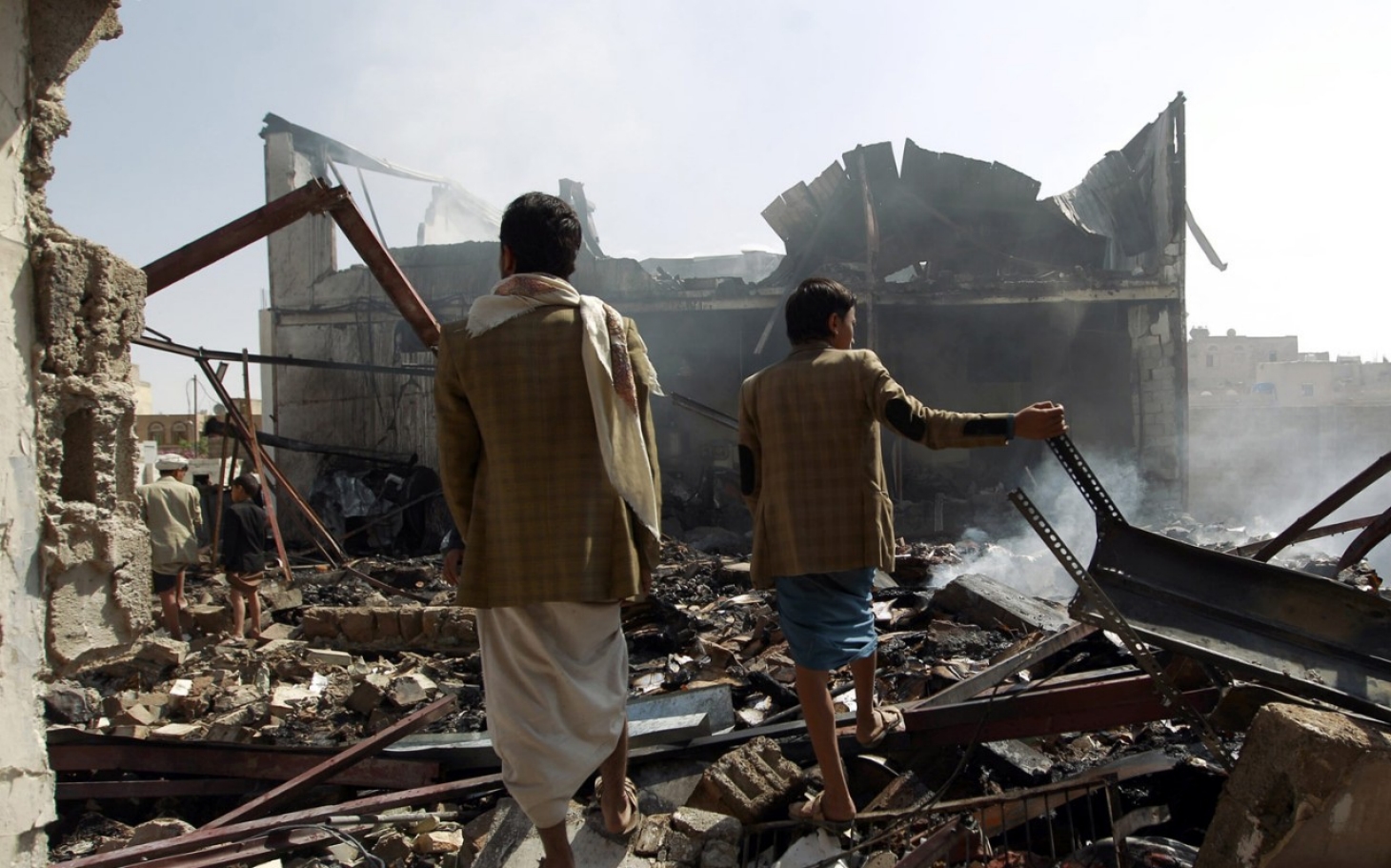 What did Saudi/UAE warplanes bomb in Yemen on March 16th?
YemenExtra
M.A.
The impoverished country of Yemen has been bombed on a daily basis by the Saudi-led coalition since March 26 of 2015. 
Despite the countless accusations of war crimes perpetrated by the Saudi regime and their allies against thousands of innocent Yemeni civilians, the world has chosen to abandon Yemen and leave it solely facing the worst humanitarian catastrophe, a cholera outbreak, a strangling all-out blockade and a ruthless war that has devastated the already-weak infrastructure.
Speaking of Yemen being subjected to Saudi American bombs on a daily basis, here is what happened in Yemen on March 16th:
In Saada Governorate, northern Yemeni border, US-backed Saudi fighter jets launched 9 raids on the area of Fard in Kettaf district, and different areas of the districts of Razih, Monabeh and Shada were subjected to Saudi artillery and missile bombardment, inflicting civilian property considerable damage.
In Amran Governorate, the coalition conducted three raids on the area of Sawda Adan in the district of Eyal Sareeh district, while two more airstrikes hit Ajmar region based in Houth district.
In Al-Hodeidah Coastal Governorate, western Yemen, the Saudi-led coalition waged two raids on a civilian farm in al-Ghawadar district in Beit al-Faqih.
In Saudi Najran Governorate, the Saudi/UAE warplanes launched three raids on Sudais and Shorfa military outposts.
The Yemeni-Saudi border (Najran, Asir and Jizan Governorates) happen to hold combats between the Saudi Forces and the Yemeni Army and Ansarullah, whereas the latter is said to be retaliating for war crimes and acts of invasion committed by the Saudi-led coalition and its forces.
A Saudi-led war began against Yemen on March 26 of 2015, in an attempt to reinstall a Saudi-friendly president, Hadi. Hadi was ousted by the Ansarullah revolutionaries, who enjoy wide public support, and that is when they took control over the country's affairs with an aim of eliminating foreign intervention or influence over Yemen.