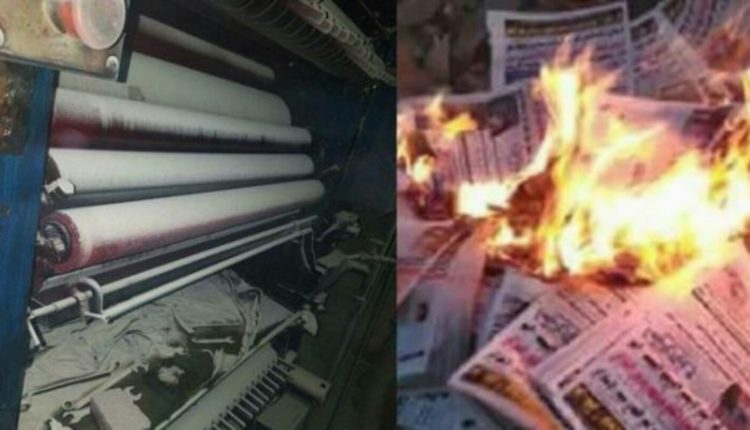 Aden .. UAE forces storm the Candles Foundation and arrest a number of news staff today
YemenExtra
Y.A
For the second time in less than a month, unidentified gunmen in the security belt of the United Arab Emirates in Aden, early Friday, stormed the building of the Candles Foundation for the press (independent), and the newspaper "Toady's  News" , according to sources in the press foundation, They kidnapped a number of the foundation's workers.
"The gunmen came on board of three cars and stormed the building of the Foundation in the Green City of Dar Saad, north of Aden," a statement issued by the foundation said.
The statement added that the gunmen kidnapped a number of employees of the Foundation and took them to an unknown destination without pointing a finger at any party.
It is noteworthy that the same foundation was stormed ,early March, by unknown gunmen which caused material damage according to the management of the foundation.
As a result, the daily Today's News was suspended from publication, and a number of local newspapers which were printed in the Foundation's printing press were stopped.