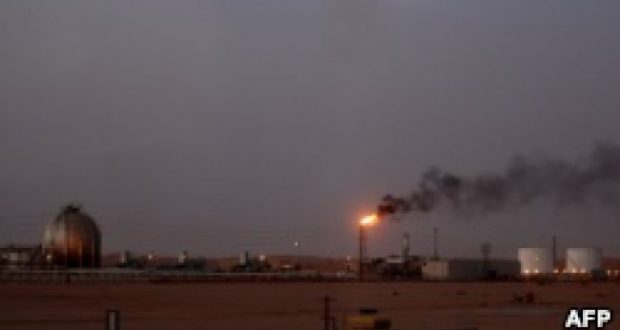 Financial Times: Yemen's War Affects the World Oil Markets
YemenExtra
SH.A.
The Financial Times reported that rocket attacks on Saudi Arabia have increased over the past two weeks. Pointing to possible repercussions of targeting one of Saudi Arabia's giant oil tankers in the waters of the Red Sea.
Oil prices which are usually a logical measure of the geopolitical risks in the Middle East, have affected to the attacks by the Houthis (Ansarullah) on Saudi Arabia, said the newspaper.
The Financial Times pointed to the repercussions of the Yemen war on the world oil markets, explaining that the prevailing view at the beginning of that war in March was based on limited risks to the oil market.
The report stopped at growing concern among analysts over the impact of the war in Yemen on crude prices. "The potential for the oil market to be hit by the secondary effects of that conflict is increasing," the newspaper confirmed.
Hema Croft ,a former analyst at the Central Intelligence Agency, said: "Yemen's war has become the most dangerous confrontation on the oil markets," warning that the war is sparking a direct confrontation between Saudi Arabia and Iran.
It considered any successful attack by the Houthis on a Saudi oil shipment, an oil refinery, or a crude storage facility inside Saudi Arabia would be a major escalation.