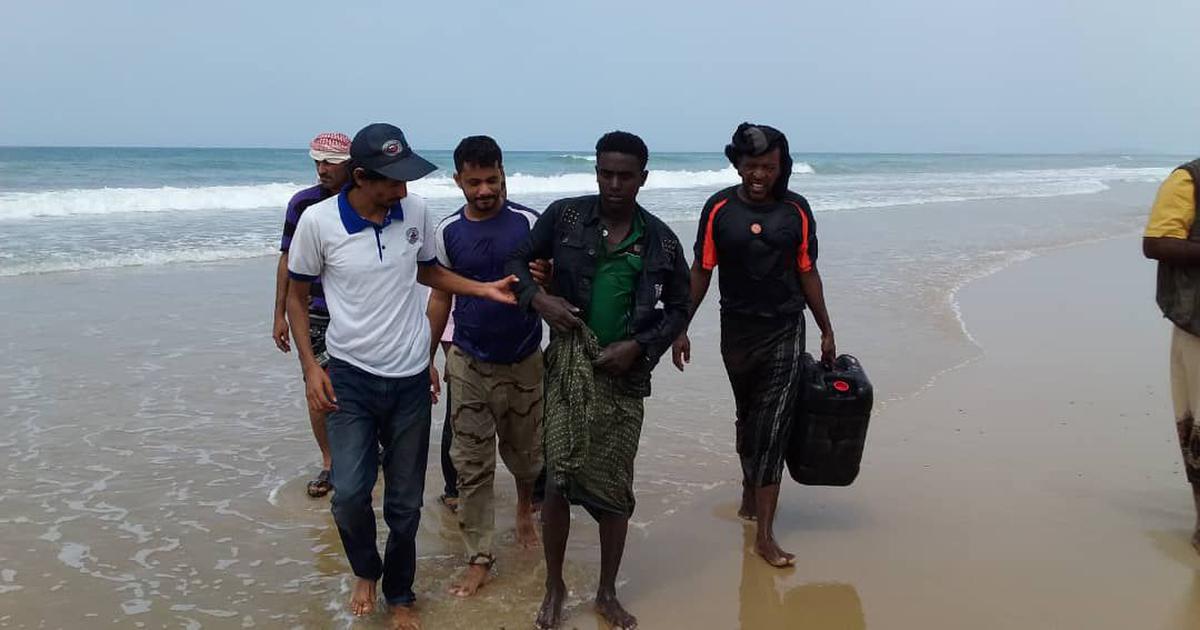 At least 46 Ethiopians Drowned on their Way to Yemen, 16 are Missing
YemenExtra
SH.A.
Over 7,000 migrants make the journey from Somalia to the Arabian Gulf every month according to the IOM.
At least 46 migrants from Ethiopia died, with 16 others still missing after a smuggler's boat with over 100 migrants capsized near Yemen, the United Nations migration agency said.
The boat was traveling from Bossasso in Somalia, with around 83 men and 17 women on board who were hoping to find work in the Arabian Gulf, the International Organization for Migration (IOM) said, citing information from survivors.
"Over 7,000 poor migrants take this perilous journey every month; some 100,000 took it just last year. They are treated appallingly and go through horrendous conditions. This has to end," the IOM's director of operations and emergencies, Mohammad Abdiker said.
IOM.