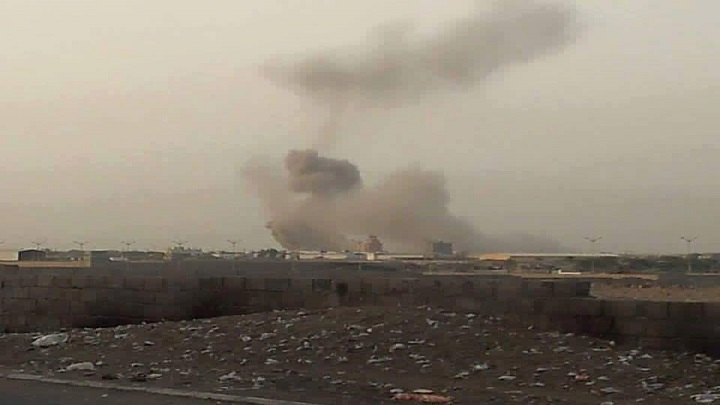 More Than 40 Raids Rock Hodeidah Airport
YemenExtra
M.A.
A series of raids rocked Al-Hodeidah Airport and its environs since the morning of the day in an attempt to support the offensive operations conducted by UAE mercenaries aiming for the control of the airport.
Hodeidah Airport's vicinity has been a home for fierce battles between the Yemeni Army and Ansarullah on one hand, and the UAE mercenaries on the other.
According to a local source, more than 40 airstrikes have been waged on Hodeidah Airport since the morning amid intensive flights by Apache and reconnaissance aircraft at the skies of the airport.
Meanwhile, the Yemeni Army and Ansarullah have been repelling multiple attempts to advance by the UAE mercenaries towards the airport. The former has been successful despite the air and sea support for those failed attempts that have inflicted heavy losses on the mercenaries up to this moment.
The intense bombardment targeting Hodeidah Airport by the Saudi-led coalition proves that they have not controlled it as claimed by various media outlets, the source confirms.