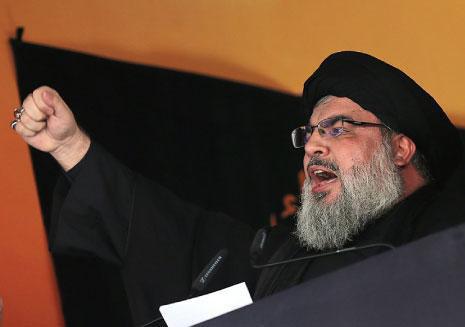 Sayyed Nasrallah Calls on People of Region not to Depend on America
YemenExtra
SH.A.
Hezbollah Secretary General, Sayyed Hassan Nasrallah, called on the people of the region and their rulers not to depend on the Americans, pointing to the latest American positions, with its allies, of abandoning the plan to support Takfiri groups.
In a speech on the anniversary of the Second Liberation Day, Sayyed Hassan Nasrallah revealed that the United States had threatened to cut off aid to the Lebanese army if it participated in the battle against ISIS, adding that every time ISIS was besieged in an area in Syria, US comes to save its individuals.
Nasrallah wondered what if ISIS triumphed in Syria and Iraq, where would have been now. Adding that no one knows in what direction Mohammed bin Salman is taking Saudi Arabia and the Saudi people.
In the same context, Sayyed Hassan Nasrallah said that the danger was threatening all of Lebanon, especially in Bekaa, as a result of the developments in Syria, stressing at the same time that the people of Bekaa and the resistance were quick to take the decision to address the terrorist groups.
On the Syrian issue, Sayyed Hassan Nasrallah said that all the data indicate that there are new preparations for a chemical play in Idlib to launch aggression against Syria. He pointed to the falsity of the West and its humanitarian claim, which is clear in its silence about the crimes committed against children in Yemen.
Al-Manar